Jarrow MP demands better pay rise for NHS staff after 'slap in the face' for health workers
NHS workers in South Tyneside have been dealt a 'slap in the face' by the Government and deserve a better pay rise, one of the borough's MPs has said in Parliament.
Sunday, 28th March 2021, 5:03 pm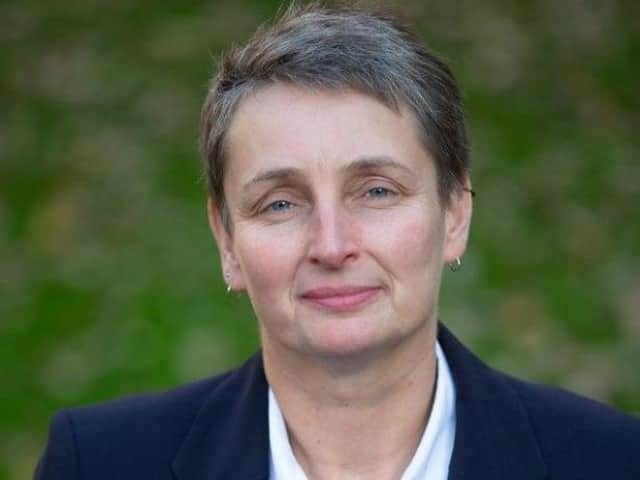 Jarrow MP Kate Osborne
Jarrow MP Kate Osborne condemned the Government's 1% pay rise announced for health workers earlier in March.
Ministers have said the rise is "as much as we can give" during the gloomy financial times of the pandemic.
However, the Scottish Government subsequently announced last week it would offer NHS staff in Scotland a pay rise of at least 4%.
Speaking during a session in Parliament, Ms Osborne said: "I pay tribute to NHS staff across the Jarrow constituency for all they have done and continue to do in our fight against Covid-19. I also pay tribute to all the South Tyneside District Hospital and Queen Elizabeth Hospital workers who have delivered vital care to many of my constituents throughout the pandemic.
"NHS staff up and down the country have worked tirelessly in extremely challenging circumstances for the past 12 months, which makes the proposed 1% pay rise completely unacceptable.
"It is basically a slap in the face for more than a million hard-working NHS staff. I agree with the 14 health unions representing 1.3 million health workers who have called for a significant pay rise for NHS workers. It has been encouraging to see in my inbox messages of overwhelming public support for them. I am sure that colleagues have had the same experience."
Ms Osborne, who was speaking during a session dedicated to NHS pay, said "a fair and decent pay rise" for NHS workers is supported by recent independent analysis by think-tank London Economics.
"It found that the net cost of a pay rise is only around one fifth of the Government's stated cost once factors such as the additional tax gained and the economic impact of extra consumer spending are taken into account," she said.
"There are currently an estimated 100,000 vacancies in the NHS. It is crucial that the NHS can recruit and retain existing staff to assist with the national recovery from the pandemic, because as we recover, the NHS faces new challenges such as the continued delivery of the vaccine roll-out, the potential for further waves of infection, the long-term increased demand on NHS services from long covid, as well as the clearance of the backlog of care that has built up over the last year."
She added: "I hope the Minister will agree that a significant pay rise for NHS staff would make the NHS a more attractive career option, as well as help to retain those already working within it.
"Many of us have applauded NHS staff from our doorsteps for keeping us safe throughout the pandemic. But sadly, clapping on our doorsteps does not put food on the table or pay the bills for those who have suffered 10 years of a real-terms pay cut under Conservative Governments."
Health Minister Helen Whately thanks Ms Osborne and other MPs for their contribution to the debate, and pointed out other ways the Government had helped health workers' incomes, including raising the lowest starting salaries and providing premiums for night and weekend working.
But she added: "The Government's written evidence to the independent pay review bodies set out that, in settling the Department of Health and Social Care and NHS budgets, the Government anticipated a headline pay award of 1% for NHS staff.
"That compares with the pay freeze for the wider public sector and, as we all know, with the context of many people facing unemployment and pay cuts in many parts of our economy."
Support your Gazette and become a subscriber today. Enjoy unlimited access to local news, the latest football stories and new puzzles every day. With a digital subscription, you can see fewer ads, enjoy faster load times, and get access to exclusive newsletters and content. Click here to subscribe.