KATE OSBORNE: Driving a financial hammer through council spending​​​​​​​
This time next week, millions of people across the country will be going to the polls.
Thursday, 29th April 2021, 12:00 am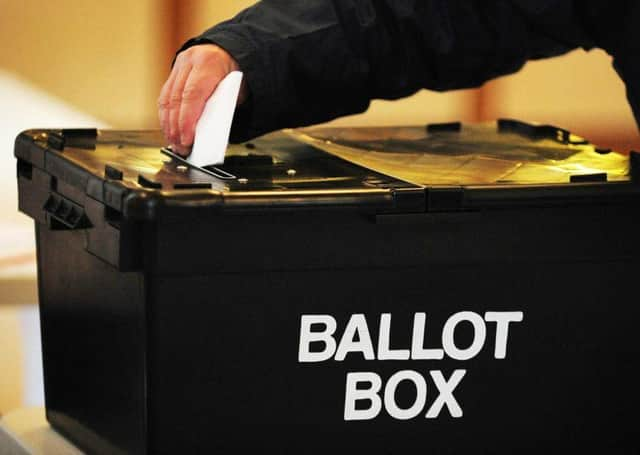 "Voting in local elections will have a huge impact, both on our local areas, and on our country as a whole."
On Thursday, May 6, residents of South Tyneside and Gateshead will vote in local elections which will have a huge impact, both on our local areas, and on our country as a whole.
Over the last 11 years, this vindictive Conservative government has relentlessly ploughed ahead with its cruel austerity programme which has had a devastating impact on areas such as South Tyneside, Gateshead and the wider North East region.
It is also important to remember that the past year has also been a difficult one in which South Tyneside and Gateshead councils, and the communities they serve, have had to face unprecedented challenges posed by the Covid-19 pandemic.
Our local councils have been focused on meeting the challenges brought about by Covid, ensuring the right support services are in place to help those who need it the most.
This year South Tyneside Council has to find a further £8m on top of the £175m it has already saved since 2010 due to government cuts as well as the impact of the pandemic.
They have already lost more than 50% of real spending power over the last 11 years and are up there with the councils hit the hardest.
When we are talking about these devastating cuts we're talking about schools, housing, transport, emptying bins, parks, social services, adult social care, pavements, roads, street lighting, and our libraries.
If you drive a financial hammer through local authority funding, it harms their ability to help small businesses grow and expand, or attract big companies with the jobs that they bring.
So, I urge you to vote in next week's hugely important local government elections, either by sending in a postal vote or by dropping into your allocated Covid-safe polling booth on Thursday, May 6.
It's an honour to be elected to represent a community, helping people sort out individual problems and delivering local services despite the efforts of the Conservative Government to cripple the North East yet again.
The pandemic has demonstrated not only the huge importance of Council services, but the value that people have placed on the support they have received, from refuse collections to care workers or business support and and I would like to offer my thanks to our Councils for going above and beyond to help communities across the Jarrow constituency.
Labour carries out a lot of good work locally every single day and I would like to wish all of the Labour candidates the very best of luck in the local government elections on Thursday May 6th.