Warning North East has 'fallen behind' since 2016 devolution deal collapse as leaders prepare approve revised deal worth £4.2 billion
Council leaders have been told the North East has "fallen behind" since the collapse of a devolution deal in 2016, as progress continues towards a new £4.2 billion agreement.
By

Daniel Holland and James Robinson
Published 17th Jan 2023, 14:56 BST

- 2 min read
Updated 17th Jan 2023, 14:56 BST
Local authority cabinets across the region are meeting this week to formally endorse a deal set to bring new funding and key decision-making powers to the North East.
It is hoped that the move, which would see a new North East mayor elected in 2024, will create 24,000 new jobs and hand local leaders control over crucial issues like transport.
As of Tuesday (January 17) lunchtime, four of the seven councils involved in the deal have endorsed it – Newcastle, North Tyneside, Gateshead, and Northumberland – with South Tyneside, Sunderland, and County Durham meeting later in the week to give their backing and allow the package to proceed to an eight-week public consultation.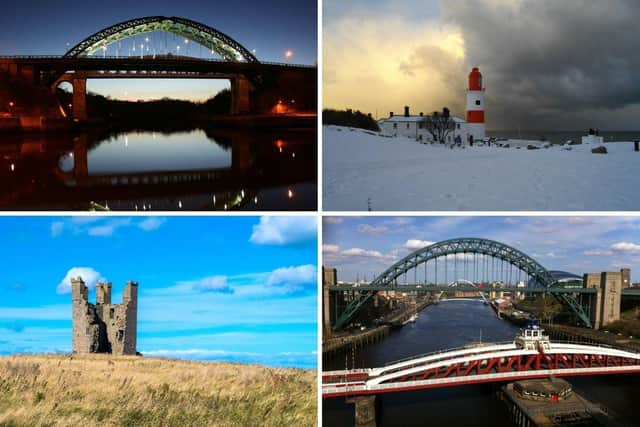 But the breakdown of the last devolution pact put to the region seven years ago, which fell apart when the councils south of the Tyne pulled out, remains a sore subject.
At Gateshead Council on Tuesday morning, the town's Lib Dem opposition said the North East had "fallen behind" regions like Greater Manchester since 2016 and questioned how the current deal was any different to the rejected version.
Opposition leader Jonathan Wallace said: "If you go back 25 years to the start of the Blair government then, outside of Scotland, Wales, and London, the area most likely to get devolution was the North East – we are seven years behind where we should be."
Martin Gannon, the council's Labour leader, has long been sceptical of a regional mayor, but insists he is "hugely supportive" of the scheme, which includes the promise of £650 million in transport funding for the North East from the Government, on the condition a mayor is elected.
He added: "Given the need for those resources, we have to accept the fact that the resources only come with an elected mayor."
In Northumberland, Tory council leader Glen Sanderson said all seven authorities involved in the deal "want to see as much money devolved as we can for the benefit of a number of workstreams, but mainly for the general welfare and betterment of the people we represent".
He also praised the existing North of Tyne Combined Authority, established when Newcastle, Northumberland, and North Tyneside broke away in 2018 and headed by Labour mayor Jamie Driscoll.
Cllr Sanderson added: "Working together has proved, to me, to be very easy. We've had the mayor involved in decision making which has not been draconian or difficult and I don't see why that should change in a larger authority. "
In North Tyneside and Newcastle, the devolution deal was officially endorsed on Monday (January 16).
Dame Norma Redfearn, mayor of North Tyneside, said: "For years and years the region has been neglected. At last we have the opportunity to make our voices heard."
Once approved by local councils and then Parliament, the devolution deal would replace the existing North of Tyne Combined Authority and North East Combined Authority with a new North East Mayoral Combined Authority.
*A £48 million per year investment fund
*A £60 million per year adult education and skills budget
*New powers over public transport