Rafa Benitez has his say on Newcastle's players' Christmas party
Rafa Benitez has told his players they're welcome to have a Christmas party '" as long as they don't do anything 'silly'.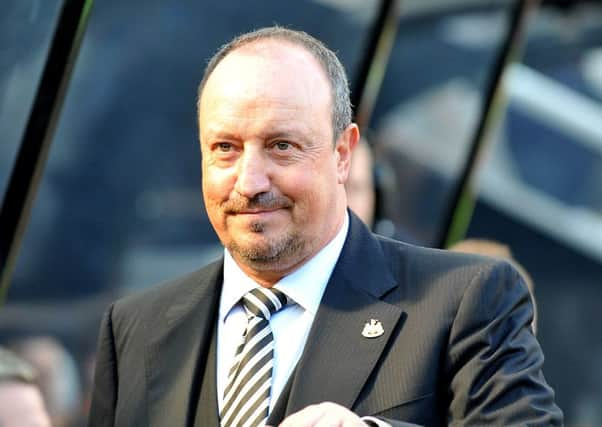 Benitez's squad will have a festive get-together next week in a break between fixtures.
And they will do so with Benitez's blessing.
Players' Christmas often get out of hand, and some managers have banned the celebrations.
But United's manager feels they can be "positive" for team morale.
"My feeling is that to have players having a lunch or dinner or spending some time together ... normally, it's positive," said Benitez, whose side take on Burton Albion at the Pirelli Stadium this afternoon.
"The dangerous thing, I told them, is don't do silly things, especially (with) social media.
"Don't do silly things, just be normal and enjoy and that's it.
"You have to find the positive side of this.
"Hopefully, they don't do any silly things and we will talk about how happy they are and things like this."
Meanwhile, Benitez is wary of Burton, who are 21st in the Championship and two points above the relegation zone.
The game will be the first meeting between the two clubs in any competition.
"I remember at the start of the season (watching a Burton game)," said Benitez.
"I was impressed with the atmosphere because of the fans and the intensity.
"Watching games now, it is the same.
"They have very good team spirit, work hard and have good players, which is making a difference.
"At home, they are doing well."