REVEALED: South Tyneside's best and worst GP surgeries, as rated by you
The Gazette can today reveal a list of the borough's best and worst GP surgeries, based on ratings provided by patients on how likely they are to recommend their practice.
Published 17th Mar 2016, 14:28 BST

- 2 min read
Updated 17th Mar 2016, 16:26 BST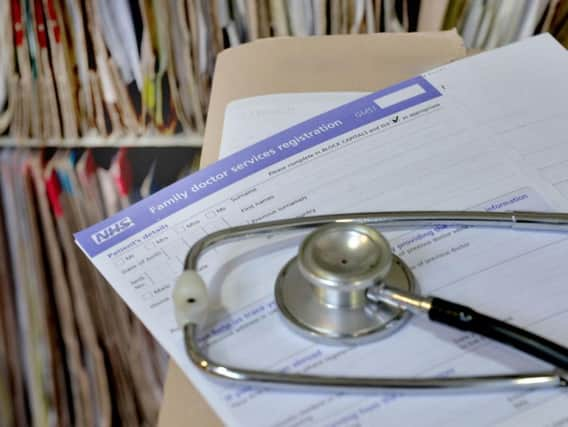 The information is available on the NHS Choices website, and is based on responses provided in the GP Patient Survey.
The survey is sent out twice a year to around 1.36 million adults who are registered with a GP in England.
Here is the list of the best and worst surgeries in South Tyneside, based on the percentage of people who said they would recommend their GP surgery to others.
Dr Haque, Wenlock Road, South Shields
Dr Anji Curry, Imeary Street, South Shields
Dr Gallagher & Partners, Prince Edward Road, South Shields
Albert Road Surgery - Dr W H McManus, Jarrow
Dr Win, Dale Street, South Shields
Dr Haque, Dale Street, South Shields
Marsden Road Health Centre, South Shields
Chichester Practice, Gordon Street, South Shields
Dr Dowsett & Partners, Wear Street, Jarrow
The Medical Centre - Dr. S Vis-Nathan, Wear Street, Jarrow
The Medical Centre - Dr. S Vis-Nathan, Boldon Colliery
Jarrow GP Practice, Wear Street, Jarrow
Dr Thorniley-Walker & Partners, Gibson Court, Boldon Colliery
Ellison View Surgery, Campbell Park Road, Hebburn
Farnham Medical Centre, Stanhope Road, South Shields
St George Medical Centre, New George Street, South Shields
Dr Perrins & Partners, New George Street, South Shields
Westoe Surgery, Gordon Street, South Shields
The Glen Medical Group, Glen Street, Hebburn
Talbot Medical Centre, Stanley Street, South Shields
Dr Zaidi & Partners, Wear Street, Jarrow
Dr Bhalla & Partners, Wawn Street, South Shields
Trinity Riverside Practice, Dale Street, South Shields
Dr Bedi and Partner, Park Road, Jarrow
Dr Vinayak & Partners, Glen Street, Hebburn
Dr Kulkarni, Gordon Street, South Shields
Dr Chander, East View, Boldon Colliery
Drs Vinayak & Partners, Calf Close Lane, Jarrow
Ravensworth Surgery, Horsely Hill Road, South Shields
The Park Surgery, Glen Street, Hebburn