REVIEW: Miss Atomic Bomb, St James Theatre, London, Until April 9
Brand new musical Miss Atomic Bomb has exploded onto the West End and what a noise it made.
Published 17th Mar 2016, 15:42 BST

- 2 min read
Updated 17th Mar 2016, 15:46 BST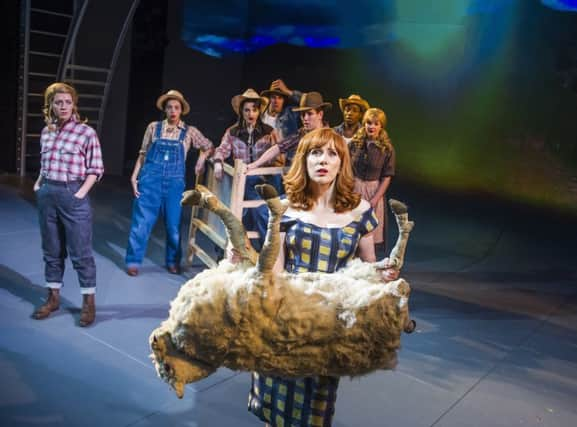 The kooky show is packed to the rafters with toe-tapping song and dance routines that will stick in your head.
Set in Las Vegas in the 1950s, the show takes place against the backdrop of the almost too strange to believe beauty pageants that were inspired by atomic bomb tests in the Nevada desert.
The mushroom clouds that filled the air became a tourist attraction and saw beautiful girls crowned Miss Atomic Bomb.
Chalk and cheese best pals, fashionista Myrna (Catherine Tate) and sheep farmer Candy (Florence Andrews), are set to leave Utah for a better life in California.
But financial strife puts their plans on hold and instead they head to Vegas in the hope that Candy could wipe out her debt by taking the Miss Atomic Bomb title.
Meanwhile soldier Joey (Dean John-Wilson) deserts his duties and falls in love at first sight with Candy, before running off to hide with his brother Lou (Simon Lipkin) at his Vegas hotel.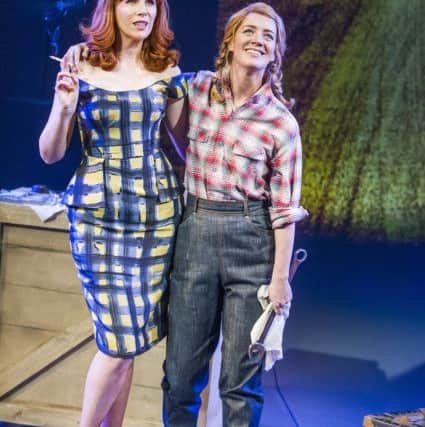 There's a lot going on with the story, and at points, it doesn't entirely make sense, but it doesn't matter because the show is so fun and fabulous.
Tate is sensational as big dreamer Myrna. Her over-excited nature and nervous ranting made her instantly lovable and she has a great voice too.
She works wonderfully opposite Andrews who shines as Candy. She's the underdog we're all rooting for and the girls' duet of California really gets things going.
Tate's duet of Sugar Daddy with Lipkin was hilarious.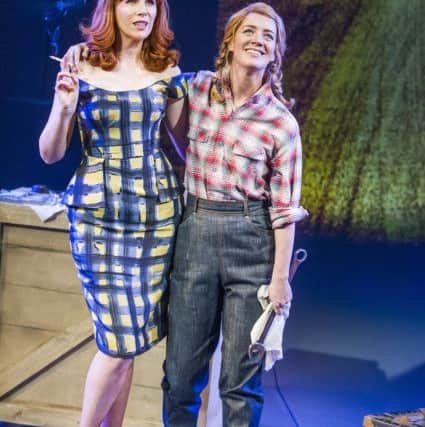 The show marks yet another West End credit for South Shields girl Michelle Andrews, who was stunning in every character she took on.
The ensemble member and dance captain looked gorgeous in a skimpy showgirl outfit and suitably-sweet as farm girl Rebecca.
The show has all the glamour of the 1950s with bright and stylish costumes.
There isn't a bad seat in the intimate theatre either. I was in the third row but felt like I was perched on the edge of the stage, right up amongst the action.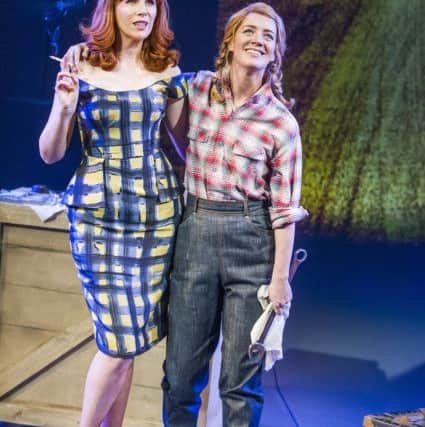 The songs were catchy and memorable – I'm still singing them now.
Tracks like When Things Get Rough, That Girl (is Miss Atomic Bomb) and Sheep Lament were fantastic and had everyone roaring with laughter.
Tate took centre stage for Myrna's song, which went down a storm, and Stephane Anelli was hilarious as Professor Alvin Schmul, particularly during number Fallout.
The story had ups and downs for all the characters, but builds to the expectant happy ending spectacularly, leaving me on a real high as I left the theatre.
The show runs for just five weeks and it's definitely worth the trip to London. If you get the chance to see Miss Atomic Bomb, take it – you'll explode with laughter.
Miss Atomic Bomb runs until April 9. Click here to book tickets.