School wins praise from Ofsted as inspection shows '˜good' rating
A highly multi-cultural South Tyneside primary school has received a glowing Ofsted report.
Published 3rd Apr 2018, 06:00 BST

- 2 min read
Updated 18th Apr 2018, 09:16 BST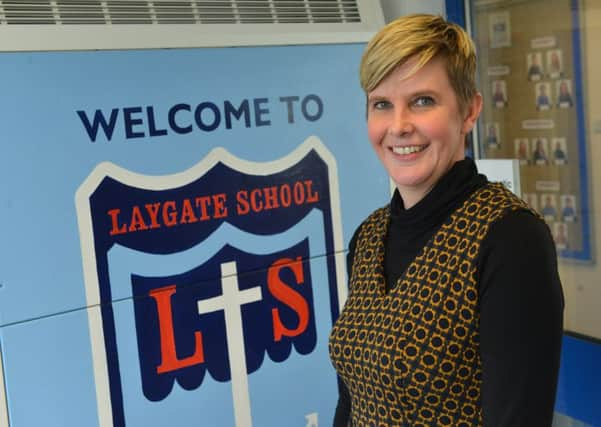 In its first inspection since October 2012, Ofsted said Laygate Community School – where 29 languages other than English are spoken - has maintained its 'good' standard.
It was one of two borough schools with that rating without an inspection within Ofsted's five-year recommended time frame.
Laygate Community School underwent a one-day short inspection – as opposed to a two-day full inspection – in February.
Inspector Malcolm Kirtley highlighted how the leadership team had set high academic expectations and showed "strong moral purpose".
He found headteacher Michelle Lauder and her team provided a highly inclusive environment where each of the 219 pupils was valued. They had added stability and focus that helped pupils make very good progress, and teachers and teaching assistants cultivated positive attitudes to learning. Mr Kirtley also said the school had effectively addressed areas identified as needing improvement, with pupils now achieved much higher outcomes at Key Stage 1.
This process had intensified since 2017, leading to pupil outcomes that were in line with or above those seen nationally.
Miss Lauder said: "I'm proud we have maintained our good standard, which in the current climate is more and more difficult.
"As the report points out, we have strong moral purpose and offer a highly inclusive environment.
"We are in a diverse community and embrace that – we do really good work with children from many backgrounds."
In his report, Mr Kirtley stated that Miss Lauder and her team continue to develop sharp improvement plans that underpin progress.
He added: "Your teaching team and members of the governing body have a keen understanding of school priorities and meet regularly to check on progress towards meeting them.
"You have developed wider leadership and established strong systems that have maintained stability and a swift pace of improvement. You have sustained high morale among your team, whose members thrive on the challenges they face. It is clear that you and your team know your pupils extremely well and many of the organisational systems that lie behind your work are exceptional."