South Tyneside/Sunderland hospital merger could be completed by April
A merger between South Tyneside and Sunderland hospitals could be completed by April.
Published 21st Aug 2018, 16:16 BST

- 2 min read
Updated 21st Aug 2018, 16:20 BST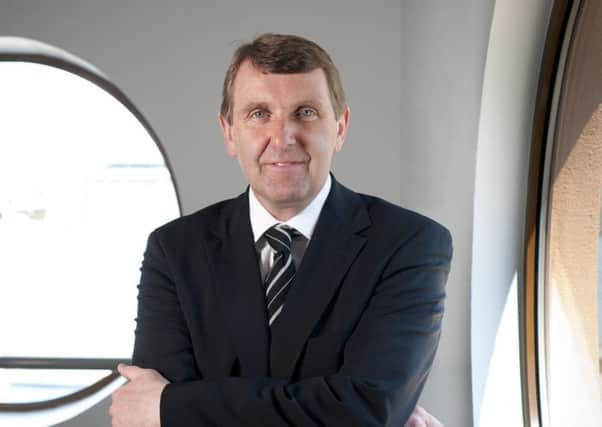 Health bosses have promised the predicted savings of up to £8m by 2022/23 will be 'going nowhere' and will be reinvested in patients.
The proposal to join South Tyneside and City Hospitals Sunderland NHS Foundation Trusts was raised in January, but collaboration between the two goes back to 2016, when Ken Bremner, chief executive of both trusts.
He said: "Having worked together for over two years, South Tyneside and City Hospitals Sunderland NHS Foundation Trusts have already made great progress in delivering our joint vision to provide high quality services and deliver sustainable hospital and community health services for many future generations to come.
"Specific benefits for South Tyneside patients from the joint working so far include appointing the first ever kidney consultant to work at South Tyneside District Hospital and enabling those waiting for a cataract operation to have their pre-operative care locally instead of having to travel to Sunderland.
"The Boards of both organisations believe very strongly that a formal merger now is essential so that we can further accelerate the pace of positive change and deliver more quality improvements for the benefit of both our patients and staff."
Speaking at today's South Tyneside Council's Overview and Scrutiny Coordinating and Call-in Committee, Mr Bremner promised both sunderland Royal Hospital and South Tyneside District Hospital would 'continue to exist', whether or not the merger was given the go-ahead.
If approved, the new trust would be responsible for about 675,000 patients in Sunderland, South Tyneside and parts of North Durham and employ more than 8,500 workers.
The scheme is different to the Path to Excellence proposals to reform services in Sunderland and South Tyneside, which are currently subject to a government review, judicial review and public consultation.
As the merger relates to organisational structure and not services, it is not subject to a full public consultation, but an engagement process will run until Friday, September 28, during which the public can submit comments.
Visit www.stft.nhs.uk/about/together to find out more.
James Harrison , Local Democracy Reporting Service