Sunderland boss targets win at Leeds to boost survival hopes
Chris Coleman remains defiant Sunderland have what it takes to get the wins needed to pull off a dramatic survival.
Published 3rd Apr 2018, 08:40 BST

- 2 min read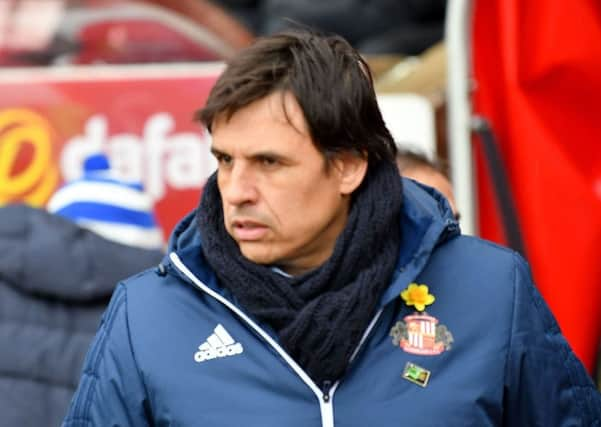 Sunderland remain second bottom after the 3-1 defeat to Sheffield Wednesday and Middlesbrough's late equaliser against bottom-of-the-table Burton Albion.
The Black Cats are five points from safety after Barnsley's game was postponed, with Birmingham City not in action until tonight. If the Blues win they would go eight points clear of Sunderland.
Performances have seen a marked improvement over Easter with Sunderland thumping Derby County 4-1 but they couldn't follow that up with another win despite a good performance.
Coleman remains confident his players have it within them to get the wins needed - with Leeds United away next.
Coleman said: "The Barnsley game was cancelled and Birmingham play tonight but even so nothing's unbridgeable until its mathematically unbridgeable."
When asked if winning at least half the remaining games was a realistic possibility, Coleman said: "If we hadn't done in the last two games what we've done performance-wise I'd say no, it's done.
"But we can go to Leeds and win. It won't be easy but we can go anywhere in this division and win. It happens all the time.
"It was just the run we were on, we weren't really performing.
"But the last two performances were more like it.
"If we do that in the next six games we can win three, that's for sure. It's a big job for us but we have to see Leeds United as the last game of the season for us."
He added: "One big result can change the landscape, we know that. It's not like we're a non-league team and we've drawn Leeds United in the FA Cup and it's not going to happen."
"We're in the same league – all right, we're at the wrong end and they're mid-table but it's not inconceivable that we can go there and win a game of football."