The best restaurants on Ocean Road to visit this Valentine's Day
Many of the restaurants have special deals for couples.
Valentine's Day is approaching as the day will take place next Tuesday, on February 14. Many couples will be looking for ways to celebrate the special day with their loved one, and many choose to go for a candlelit meal.
Lucky for us in South Shields, we have Ocean Road, which is laden with amazing restaurants from different cuisines. Certain restaurants on Ocean Road even have special deals for couples celebrating Valentine's Day.
Italian
If you're on the look-out for a delicious pasta dish, then the restaurants on Ocean Road will certainly sort you out. Italian restaurants include Pacino's, Davinci's and Bell Passi - all of which have a rating over 4.0 on Google reviews. On Ocean Road there is also Italianish, which is a restaurant combining Italian and Spanish cuisines, Italianish has a rating of 4.8 on Google reviews.
Indian
Turkish
If Turkish cuisine is a favourite of yours, or maybe something you have always wanted to try, there is one Turkish restaurant located on Ocean Road. Kuzey Turkish and Mediterranean Restaurant serves delicious food in their restaurant as well as offer a takeaway option.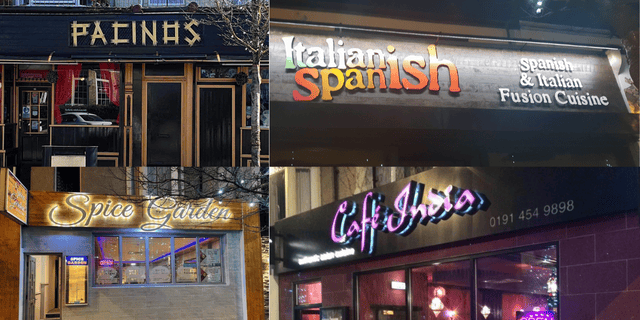 For Information on Valentine's Day deals and to book any of the restaurants listed above, please contact the businesses directly to find out their availability.