Time capsule for 300 years left under Gandhi's Temple development
Youngsters have left gifts for future generations - to be opened 300 years from now '" by burying a time capsule at a new restaurant development in South Tyneside.
By The Newsroom
Published 17th Dec 2016, 08:00 BST- 2 min read
Updated 18th Dec 2016, 12:14 BST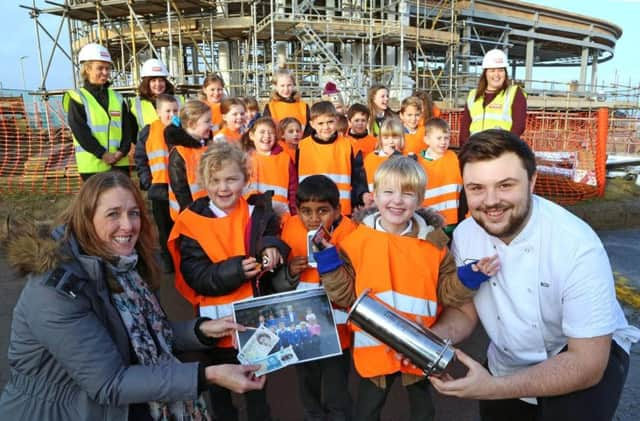 Pupils from Westoe Crown Primary School, South Shields, placed a number of items in the capsule and buried it at Gandhi's Temple on the seafront which is being transformed into a seafood restaurant by Colmans.
Year Six pupil Dylan Parker, aged 11, collected some nuts and bolts believing construction would have moved on by then, and these would be a relic from the past.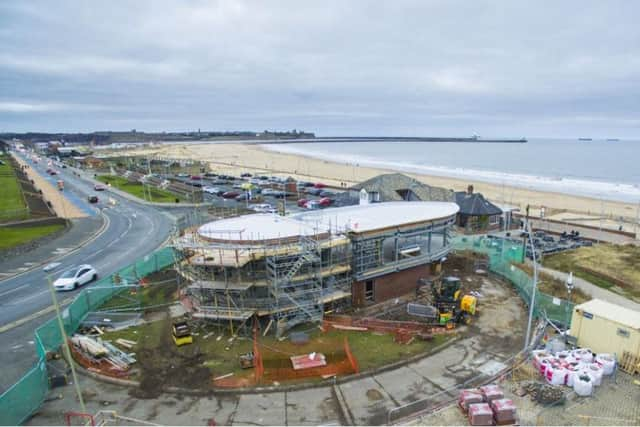 Bonnie-Belle Atack, aged 10, said: "I put in my sister's old smart phone. They're always changing and technology would have progressed even more by then."
While Millie Storey, also aged 10, handed over a Poppy badge in the hope there would not have been any more major world conflicts between now and then.
John Wardropper, project manager from Brims, the company carrying out the construction, came up with the idea.
He said: "When we were clearing the site we found hundreds of old bottles from the former Shields brewery, and medicine bottles. The idea struck that it would be good to bury something ourselves for future generations.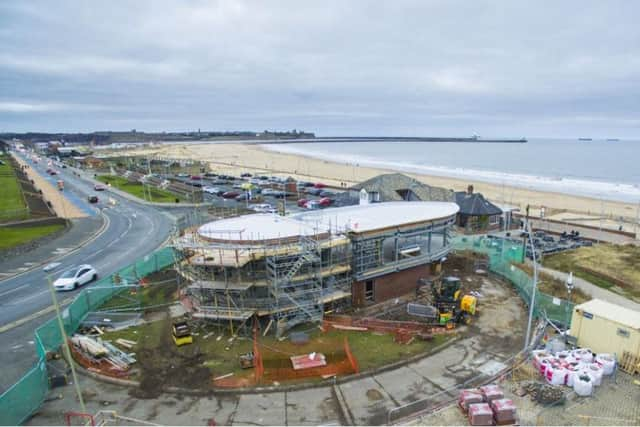 School history co-ordinator Lea Dobson said it had been difficult to fit everything in so they included photos of many everyday objects.
She continued: "The children's choice seemed to depend on the year they are in, with Year Six choosing video games and smart phones and the younger ones going for stationery and everyday items such as knives and forks."
The capsule was inscribed: "This Time Capsule was buried on 14th December 2016 by children from Westoe Crown Primary School, in association with Colmans Caterers & Brims Construction, to celebrate the construction of the new Seafood Temple."
A plaque will be installed in the new seafood restaurant informing customers of this link to the future, and the past.
Colmans Seafood Temple is expected to open in the spring and is being developed by husband and wife Richard and Frances Ord and their sons Dominic and Richard.
Richard Ord, senior, said: "It's a fantastic thing to do and some of the ideas from the children are amazing. We are a business that is proud to be part of the South Shields community and are delighted to be working with our local schools."