HGV drivers could face £450 fares from Clean Air Zones in UK cities including Newcastle
Long haul drivers are now facing additional fees to make their way around the country.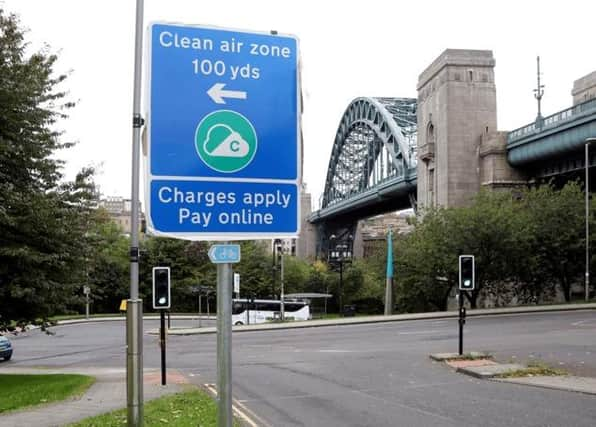 Newcastle's Clean Air Zones came into place on Monday, January 30 with Newcastle City Council claiming the zones were put in place to help improve air quality in the city and reduce the amount of high polluting vehicles on roads. The zone covers the city centre as well as routes over the River Tyne including the Swing, High Level and Redheugh bridges.
Private cars, motorbikes and any vehicle which meets the minimum emission standards are not charged.
In Newcastle any larger vehicle or taxi which does not comply with restrictions will be charged with taxis, private hire vehicles and vans charged £12.50 per day while non compliant buses, coaches and HGVs will be charged £50.
Vehicle checker services are available through the Government website for drivers to check if their mode of transport will be charged within zones across the UK including Newcastle and Gateshead.
Newcastle's Clean Air Zone is the newest in the UK with another zone in Sheffield set to be active from Monday, February 27. A zone in Manchester is also under review.
Grants are also available for those who may not have an eligible vehicle to support anyone looking to replace or upgrade their current vehicle. These can be applied for through an online form which can be found in the Newcastle City Council website.
The £50 charge or larger vehicles is also in place in Portsmouth, Bradford and Birmingham. Sheffield will also join this group when the city's zone begins. £100 fees are required for HGVs in Bristol and Bath. Daily charges for non compliant private cars are only in place in Clean Air Zones in Birmingham and Bristol.