'More money wasted' - South Shields reacts to new town centre one-way system
The new road improvements are set to be complete by Spring, but the residents of South Shields are not happy with the changes.
Published 14th Feb 2023, 17:24 GMT

- 2 min read
After the announcement of a new one-way system being implemented in a busy South Shields area, the residents of the town gave their opinion on the matter.
The changes to the area, which will be in place in Mile End Road, Queen Street, Brigham Place and Stanhope Street is being introduced following a formal consultation exercise and engagement with local businesses as part of the Traffic Regulation Order process.
The single-direction system, where a 20mph speed limit will also be introduced, is said to be implemented as a way to improve accessibility, road safety and traffic flow.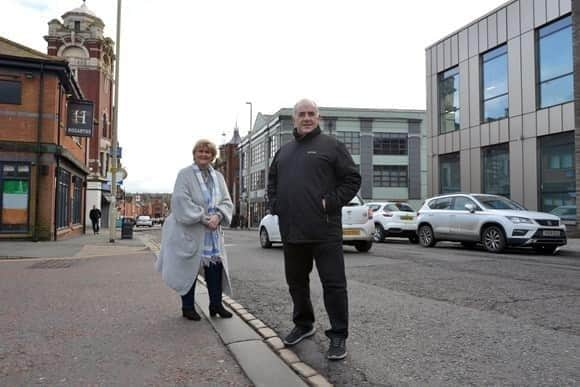 However, residents of South Shields are not happy with the changes, deeming it a "waste of money".
One resident wrote on Facebook that the plan seemed to be a good idea on paper but that the road is not wide enough to accommodate unloading of lorries on Queen Street, therefore the system will not work.
Other residents gave their opinion and pointed out other areas of South Shields where roads need to be improved for safety, with an emphasis on Chichester roundabout and South Shields bus station.
Another resident wrote: "The town centre is beyond saving at this point."
They continued: "Can't see how driving one way or the other around it fixes anything."
Few residents were happy with the new system, however one resident did say that they think it should have been implemented years ago, and that they think the system will be a positive for the town and the residents of South Shields.
Councillor Ernest Gibson, Lead Member for Transport and Neighbourhoods, said: "The roads get quite narrow in some streets around the town centre making two-way traffic extremely tight in places. This poses a risk to both drivers and pedestrians.
"Having a single direction along these routes will make traffic flow much smoother. Formalising the parking will also help to prevent some drivers from blocking spaces for extended periods, encouraging greater turnover and in turn availability so that visitors coming into the town centre have a better chance of getting a parking space."
The work is said to be completed by Spring.