North East bus operator Arriva has said it was 'too ambitious' following the Covid pandemic after admitting it underestimated the extent of driver shortages
A North East bus operator plagued by cancellations has admitted it underestimated the scale of its driver shortages.
Published 13th Jan 2023, 15:45 GMT

- 2 min read
Updated 13th Jan 2023, 15:45 GMT
A boss from Arriva told North East transport chiefs on Thursday (January 12) the firm had expected post-Covid staffing issues to be a "short term problem" and had been "too ambitious" with its timetables, leaving passengers waiting for buses that never turned up.
Richard McGowan, the company's head of commercial in the North East, said Arriva had "learned lessons" from the major disruption to services over recent months and would adopt less frequent, but more reliable timetables to reduce the risk of people being left stranded at bus stops.
At a North East Joint Transport Committee meeting in Gateshead, Mr McGowan said Arriva services had suffered the most from driver shortages compared to the region's other big operators, Stagecoach and Go North East.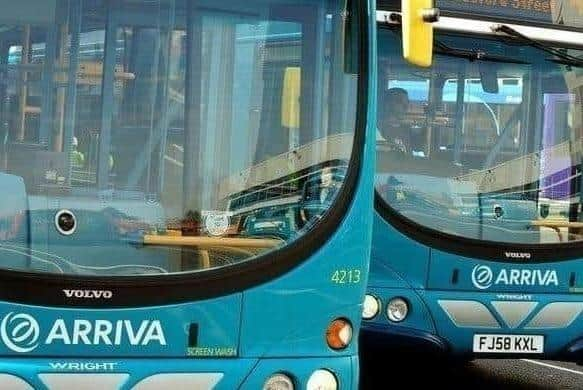 He told the committee that Arriva had been 25 drivers short in Tyne and Wear in the run up to Christmas, though is now only five down due to an influx of agency staff over recent weeks.
Gateshead Council transport chief Coun John McElroy said: "The thing bus passengers need is reliability. It is probably better to have a consolidated timetable that is going to work rather than one that is ambitious but does not work.
"Hopefully things will improve and they need to because we need to get more people back onto buses and public transport."
In response, Mr McGowan admitted Arriva had been "probably too ambitious".
He added: "We thought the problem we had with driver shortages would be a short term problem and therefore reducing services would do more harm than good.
"But in reality [we should have] been doing what I mentioned about putting in a timetable that is reliable, rather than a 10 or 15 minute service that is not going to happen.
"We are not going to try and achieve something we know we cannot do, we have learned our lessons from that."
Newcastle councillor Alex Hay raised concerns about Arriva being reliant on temporary agency workers and complained that a "totally wrong" lack of information about delayed and cancelled services too often leaves passengers waiting with no idea when their next bus will arrive.
Mr McGowan replied that Arriva was "not letting up" on recruitment and hoped to be fully staffed with its own drivers by Easter.
Bosses from the three main bus operators all expressed hopes of establishing a new "one stop shop" service that will give passengers across the entire North East up-to-date information about every bus in the region, as part of a £163 million Bus Service Improvement Plan funded by the Government.
Stagecoach North East managing director Steve Walker said his company was now fully staffed with drivers and trying to "build up passenger confidence" in services again.
Ben Maxfield, business director of Go North East, confirmed it remains 20 drivers light, but believes the situation is improving and it "feels like things are getting back to what would be a normal level".