OPINION: Leamside Line and Washington Metro Loop needed to be 'truly serious' about levelling up our region
Today the North East business community has made it clear that re-opening the Leamside Line, and in particular the Washington Metro Loop, is vital if we're truly serious about levelling up the North East.
Published 20th Mar 2023, 07:00 BST

- 4 min read
Watch more of our videos on Shots!
and live on Freeview channel 276
Visit Shots! now
For too long transport infrastructure in our region has been neglected and underfunded, placing people from across our great region at a significant disadvantage, and depriving our local communities of access to opportunity.
Investing in transport infrastructure across the North is essential if we want our people and businesses to thrive. Recent commitments from the Government to work with the newly created North East Mayoral Combined Authority to explore how the Leamside Line can be reopened are greatly appreciated.
The upgrades to the East Coast Mainline (ECML) that were outlined in the Integrated Rail Plan (IRP) are a great starting point and we look forward to the re-opening of the Northumberland Line, which will greatly improve transport services north of the Tyne.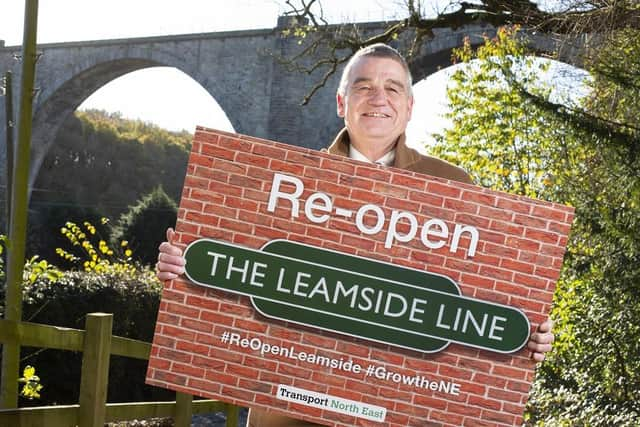 However, businesses and politicians from across the North East are clear that the Government does not go far enough in their support for critical infrastructure and our region needs more. I very much welcome the news earlier this month from Shadow Secretary of State for Transport Louise Haigh MP, that a Labour Government will commit to re-opening the Leamside Line. But we need our current Government to do the same and today our businesses have made that clear.
The Leamside Line is the single most important infrastructure investment the Government can make to level up the North East and provide our communities with the connectivity they deserve.
A core part of the Leamside Line is the "Washington Metro Loop" – a new Metro connection from Pelaw to South Hylton via Washington, with new stations proposed in Follingsby, Washington North and Washington South. Transport North East recently submitted the business case to Government for this new line, which directly links to the work already underway with the development of the new Ferryhill station in County Durham.
The benefits of the Washington Metro Loop alone are astounding. The investment would pay for itself in under nine years, with additional £90 million per year in economic benefits to the region.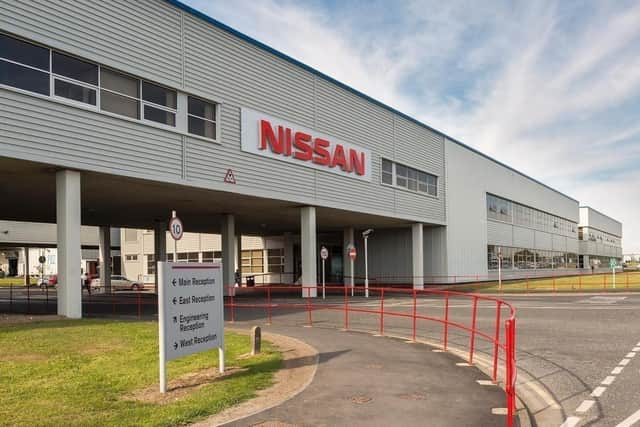 The new line will also create 8 million additional passenger journeys per year and reduce annual carbon emissions by nearly 87,000 tonnes by replacing 1.7 million car journeys providing life-changing opportunities in a way that doesn't cost the earth.
The overall greatest benefit comes from enhancing connections between our communities that are currently without rail links. Washington - the fourth largest town in the UK without a rail connection - would have direct access to Newcastle and Sunderland for the first time in decades.
It is just wrong that a town with a population of just under 70,000 people which is located so close to some of the region's biggest employers such as Amazon and Nissan, doesn't have a rail connection.
Residents would have rail access to Newcastle Airport, to South Shields and be able to travel to Sunderland city centre. This is a game-changer for both employers and residents, as businesses will gain access to between an estimated 13,000 and 38,000 new workers.
The new line will provide businesses and people with links to important regional centres of productivity, like the International Advanced Manufacturing Park (IAMP) and Follingsby Park. This will ensure that our growing industries have the workforce they need to thrive.
But the Leamside Line is not just designed to benefit local passenger journeys. An enhanced freight service will offer businesses from across the region with more opportunities to transport their goods, with local manufacturers able to take advantage of the enhanced freight capabilities to distribute their products and showcase great northern manufacturing on a national stage more effectively.
One of the central issues the Leamside Line will address is the capacity constraints affecting our current rail network. Currently the East Coast Mainline (ECML) only supports six trains an hour, which is greatly outstripped by the demand. Reopening the Leamside Line would take pressure off the ECML and allow additional services to run, not only benefitting communities in the North East, but delivering a wider national impact.
Investing in Leamside and its existing infrastructure is a cost-effective option for the Government and critically it multiplies the Government's investment in the Northumberland Line and in the new Ferryhill station and Stillington line from Durham to Teesside. It is the missing connection between recent Government investment in the north and south of the region and would connect South East Northumberland to Washington, Durham and Teesside in a way that hasn't been seen for generations.
One in five people in the North of England are at risk of social exclusion because of poor transport infrastructure. Many, including those in the wider parts of County Durham and in Washington, rely on a car to get to and from work, or to travel to the shops to see friends and family. As the cost-of-living increases, and real time wages fall having to pay for an expensive car to get to and from work is the only option for some. It is imperative that we provide the people in our region with effective, sustainable transport solutions to improve social mobility, grow our economy and grow our communities.
What we need now is action. This is not an issue for any one part of our community or region.
This is a benefit to all of us and will make a generational change to local lives very much for the better.
We have put forward a strong business case, one that makes financial, social, and environmental sense. I urge the Government to listen to our regional voices and commit to building NPR in full and invest in reopening the Leamside Line.
Reopening the Leamside Line is what the North East needs. For our businesses and for our people.
*Cllr Martin Gannon is Chair of the North East Joint Transport Committee and Leader of Gateshead Council