Planned Tyne and Wear Metro fare hikes branded 'insulting' – although ticket price cap will remain in place for travellers until end of March
Huge hikes in the cost of Tyne and Wear Metro tickets have been branded "insulting" to passengers who have endured months of major disruption.
Published 8th Jan 2023, 16:45 GMT

- 2 min read
Updated 8th Jan 2023, 16:45 GMT
But after a catalogue of line closures, reduced timetables, and delays over recent months, the thought of paying substantially more to travel on the Metro will be unpalatable for some.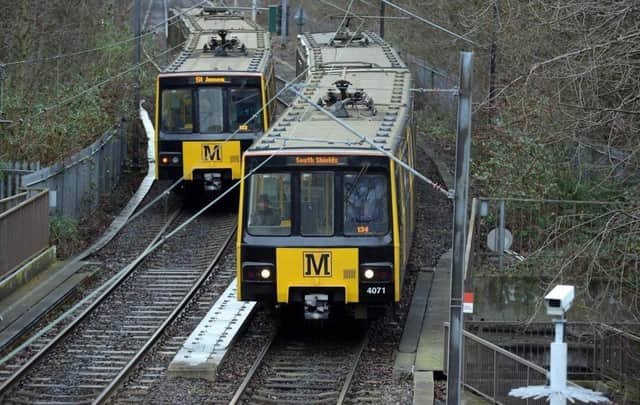 The Sort Out The Metro group told the Local Democracy Reporting Service that regular travellers hit worst by the recent disruption "are now going to end up paying significantly more for a service they are unable to use a lot of the time".
While welcoming the Pop card freeze and admitting that ticket hikes are "understandable" given the inflation crisis, the group added that passengers "really need to see a reliable service for the money we are paying".
Campaigner Kevin Dickinson said: "Metro just isn't delivering for passengers at the moment."
Passengers travelling from the Sunderland area have also been left without any Metro trains during national rail strike days and the city's main railway station has closed several times due to flooding and staff shortages.
Sunderland Lib Dem councillor Stephen O'Brien called on members of the North East Joint Transport Committee to reject the fare rise "until they can guarantee a decent Metro service for Sunderland".
He said: "For transport bosses to inflict huge price hikes on Metro users who have had to put up with such a shoddy service in Sunderland beggars belief."
Newcastle Lib Dem Thom Campion called the price hikes a "kick in the teeth for residents" and "frankly insulting".
He added: "If we're serious about getting more people on to the Metro, we should be cutting prices."
Proposals that could be approved next Thursday would see the cost of paper Metro tickets increase by between 8.8% and 13.9%, depending on what zones they cover.
The maximum cost of a single journey would rise from £3.90 to £4.30, a day ticket from £5.70 to £6.20, a weekly pass from £24 to £24.40, and a four-week ticket from £81.30 to £90.20.
Metro operator Nexus said the fare increase was "inevitable" and the levels put forward are "the best we can do in difficult times".
Customer services director Huw Lewis commented: "Metro is a public service with no profit margin to fall back on – every penny raised in fares goes towards operating the system. We can't run trains if we don't pay the electricity bill, so it is inevitable overall fares need to rise this year.
"Despite this, our proposals mean that we will be among very few, if any, train operators to offer thousands of customers a price freeze, for the second year in row."
He added: "This is the best we can do in difficult times, but I believe it is a fair deal we have put forward."