Plea for new mayor to end 'downward spiral' of bus services following announcement of £4.2 BILLION North East devolution deal
The new North East mayor must take control of the region's ailing bus services away from private companies "as soon as they take power", a passenger group has pleaded.
Published 6th Jan 2023, 14:16 GMT

- 2 min read
Updated 6th Jan 2023, 14:16 GMT
After months of bitter frustration over delayed and cancelled buses, politicians hoping to become the North East's new figurehead have been urged to commit to bringing the network back into public hands.
It is an approach being taken by metro mayor Andy Burnham in Greater Manchester, which will this year become the first area outside London to have a regulated bus network since the privatisation of the 1980s and has already put a £2 cap on single journeys.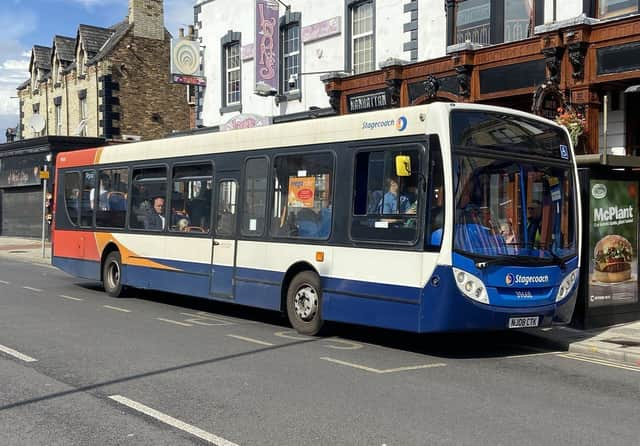 Members of the Tyne and Wear Public Transport Users Group (PTUG) say whoever becomes the North East's new mayor must follow the same path to protect the "most used and valuable transport service in our region".
Spokesperson Alistair Ford told the Local Democracy Reporting Service: "The private bus services have been in a downward spiral recently, with large-scale cuts to routes and timetables, high levels of cancellations, and driver shortages.
"We're asking mayoral candidates to correct that as soon as they take power by committing to return our bus services to public control.
"Metro mayors elsewhere in the UK, such as Andy Burnham in Manchester, have shown how their transport powers can allow the integration of all public transport under one banner."
He added: "Public control of buses would allow simple tickets that you could use on bus, Metro, and train services in the region, services could be designed to serve people instead of to generate maximum profit for private shareholders."
But the operators have previously spoken out against the idea of a franchising model, claiming it would be a "huge waste of public money", preferring instead to focus on a regional Bus Service Improvement Plan awarded more than £160 million by the Government.
Andrew McGuinness, of the Confederation of Passenger Transport, said on behalf of the North East's bus operators:"The wider investment the new devolution deal will bring to the region is welcome news and follows on from the North East receiving the largest single Bus Service Improvement Plan allocation in England.
"We look forward to continuing to work in partnership with Transport for North East, in conjunction with the new Combined Authority and Mayor on a package of bus policies that are essential to achieving net zero emissions and unlocking major social, economic and health benefits."
A spokesperson for Transport North East said that a future mayor and North East Mayoral Combined Authority "are likely to want to consider bus franchising alongside other ways to improve bus services".
They added: "In the meantime we will continue to progress the region's Bus Service Improvement Plan that will see £164 million of investment in better bus services over the next two years."