Rail services cancelled after cracks found in Hitachi trains
LNER has cancelled the majority of its services between Yorkshire and London today after an issue with its Azuma trains meant they all had to be urgently withdrawn.
Published 8th May 2021, 11:02 BST

- 2 min read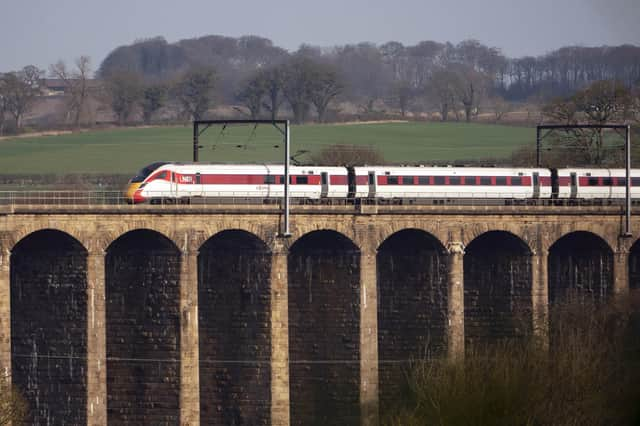 A service update on the LNER website has a 'do not travel' warning although no official statement has been made.
Rail industry insiders say that all 23 of the Hitachi-manufactured Azuma trains are being investigated for potential cracks on their chassises after Great Western Railway, who also operate the model, discovered the defect during routine maintenance.
All of the Azuma units - which make up the entire LNER fleet since the old InterCity 125 and 225 units were phased out - will require inspection and possibly remedial work before they can return to service.
A GWR spokesperson said a crack was spotted in multiple trains which they operate, so all 93 Hitachi 800s in their fleet are now being inspected as a "precaution".
The spokesperson said: "There's a crack that's been spotted and as a result of that – as a precaution – we're checking all the trains, and while that's taking place it's better that they're not used.
"It's been found in more than one train, but we don't know exactly how many trains because the fleet is still being inspected."
LNER said on Twitter: "We are only running Azuma trains at the moment and these are currently being checked. Once we have more information, this will be made available to all."
"Due to a problem under investigation, services route wide are subject to delays and cancellations. Please DO NOT TRAVEL, tickets will be valid up to and including Sunday 16 May 2021 (a new reservation MUST be made)."
Transpennine Express's Nova 1 trains are being inspected and there is consequently severe disruption on their Liverpool to Newcastle route.
Mick Lynch, general secretary of the Rail, Maritime and Transport union said: "RMT is fully aware of the issues that have led to the cancellation of services on LNER today and that similar problems with cracks appearing in the fleet on Great Western are also emerging.
"Hitachi needs to ensure the highest safety standards and properly investigate and rectify the issues."
The Azumas have only been in service on the East Coast Main Line for two years, arriving in May 2019.