Tyne and Wear firefighters sent south to battle heatwave fires in Norfolk as UK brigades dealt with busiest period "since the war years"
Tyne and Wear firefighters travelled to Norfolk to help support other brigades "screaming for resources" amid heat waves hitting the country earlier this week.
Published 22nd Jul 2022, 04:55 BST

- 2 min read
Tyne and Wear Fire and Rescue Service (TWFRS) chiefs reported brigades across the country saw mass pressures not seen "since the war years" linked to the unprecedented hot conditions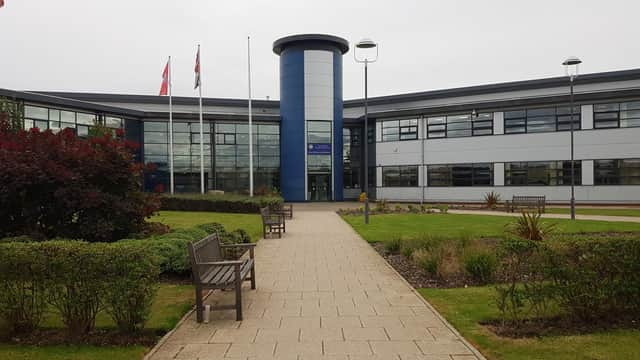 The organisation kept in touch with the national picture via frequent calls, and on Tuesday (July 19), Tyne and Wear firefighters were deployed to help battle large scale fires in Norfolk, with blazes seeing "a number of houses lost".
Peter Heath, deputy chief fire officer (DCFO) at TWFRS, said the situation in their region had stabilised, meaning two crews were able to go and support the "small county brigade" in Norfolk.
He said: "It would not be right for us to hold onto resources while others were struggling, communities were struggling and firefighters were struggling with the work.
"There was nothing to be deployed between them and us.
"We were delighted but not surprised to see we had crews saying where do you need me, when can I go."
DCFO Heath was addressing Wednesday's (July 20) meeting of the Tyne and Wear Fire and Rescue Authority's Human Resources Committee.
The brigade boss added the assistance had been a sign of how "severe and significant" issues were, and he noted although Tyne and Wear experienced "exceptionally hot" conditions, it was even warmer in the south of the England.
Mr Heath said: "The last 48-72 hours for the British fire and rescue service is something which I don't think we've seen probably since the war years to be honest.
"I don't say that lightly, it has been catastrophic for some local communities around the country."
Gateshead's Councillor Gary Haley, who chaired the meeting, said: "I'm full of admiration for firefighters who volunteered to do that, but also all the firefighters that have worked across Tyne and Wear to keep communities safe.
"It must be an incredibly difficult thing to do in those temperatures."