North East lockdown: areas where local coronavirus restrictions are being enforced - and rules explained
Further restrictions on socialising are set to be introduced in the North East
Published 17th Sep 2020, 10:00 BST

- 2 min read
Updated 17th Sep 2020, 12:06 BST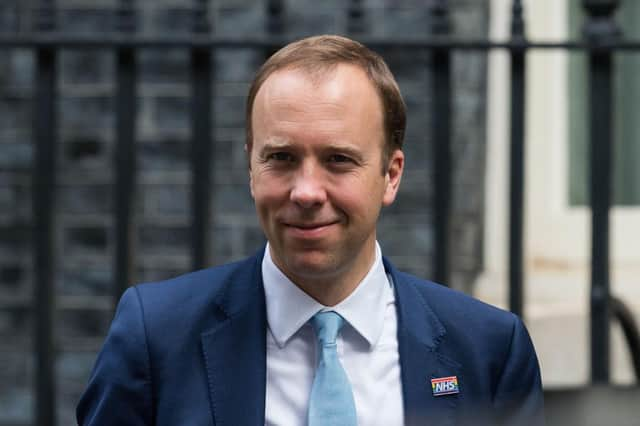 Local restrictions are set to be introduced in the North East from tomorrow.
Newcastle City Council leader Nick Forbes had said "additional, temporary" measures are being planned to prevent another full lockdown.
And Health Secretary Matt Hancock confirmed these measures on Thursday morning.
Health Secretary Matt Hancock said restrictions will be put in place in the North East from Friday.
Speaking in the Commons, he said: "From tomorrow, in Northumberland, North Tyneside, South Tyneside, Newcastle upon Tyne, Gateshead, Sunderland and County Durham, residents should not socialise with other people outside their own households or support bubble.
"Hospitality for food and drink will be restricted to table service only and late night restrictions on operating hours will be introduced so leisure and entertainment venues must close between 10pm and 5am."
He also said that people are no longer allowed to socialise with people outside their bubble.
Is the North East going into lockdown?
Nick Forbes sought to reassure that these measures were being introduced to prevent a full lockdown.
He tweeted: "Some additional, temporary restrictions are being planned to prevent another full lockdown."
One Twitter user asked when the announcement would be made, adding that the "uncertainty creates lots of anxiety for people".
He replied: "We are waiting confirmation from Government on the final version of the regulations; I am expecting an announcement by the Health Secretary at 11am tomorrow [Thursday]."
Where will the rules apply?
The restrictions will reportedly apply to Newcastle, Northumberland, North Tyneside, South Tyneside, Gateshead, County Durham and Sunderland – which have all seen rises in cases, according to the latest weekly rates.
When will the rules come into force?
It has been reported that the rules will come into force from midnight tonight.
What has the government said so far?
Communities Secretary Robert Jenrick said a "full briefing" will be given on Thursday ahead of the measures coming into place at midnight.
He told ITV's Peston show: "The number of cases has been rising rapidly in many parts of the country, but in particular in the North East, and so a decision has been made to impose further restrictions there.
"And a full announcement will be made tomorrow and so people living in that part of the country should watch out for that. And the measures will come into play at midnight on Thursday evening.
"So, over the course of the day a full briefing will be made available to everybody including the councils and business community."
The news came as Prime Minister Boris Johnson insisted that strict rules were necessary now in order to "protect" Christmas.
He told the Sun: "Christmas we want to protect, and we want everyone to have a fantastic Christmas.
"But the only way to make sure the country is able to enjoy Christmas is to be tough now.
"So if we can grip it now, stop the surge, arrest the spike, stop the second hump of the dromedary, flatten the second hump."