Why Rob Elliot's all ears for Rafa Benitez at Newcastle
Rob Elliot says Newcastle United's players must be all ears for Rafa Benitez if the club is to stay up.
By The Newsroom
Published 17th Mar 2016, 08:28 BST- 2 min read
Updated 17th Mar 2016, 08:41 BST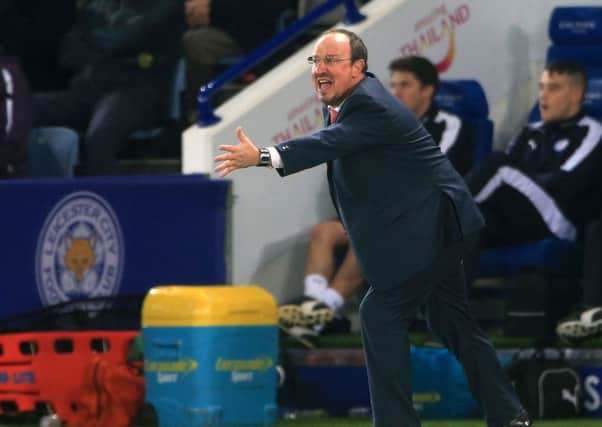 Benitez is preparing his players for Sunday's Tyne-Wear derby.
Newcastle are looking to end Sunderland's six-game derby winning streak – and climb out of the Premier League's relegation zone.
Benitez's arrival has lifted supporters after a troubled few months at St James's Park.
And goalkeeper Elliot is hopeful the Spaniard can steer the club away from trouble.
"It's been great to have Rafa on board," said Elliot.
"We haven't had too much time to work with him yet, but his experience speaks for himself.
"It's been exciting and motivating for the players to have someone like the gaffer to come in. He's just left Real Madrid – all you have to do is talk about his calibre.
"We need to make sure that we work hard and listen to what he asks us to do so we can climb up the table as quickly as possible."
Benitez – who took over last Friday after Steve McClaren's dismissal – doesn't not want to over-complicate his tactics.
Elliot said: "He just wants us to be more of a team and he keeps emphasising that we have to keep it simple, especially the position we're in.
"Rafa wants us to play simple football, and work as a team, cover each other.
"That's it really, it's been a message intended to relax us and get us focused on the run-in. He's not going to come in and change the football dramatically because he just wants us to keep it simple and work hard, but he also wants us to develop as a team – and most importantly start winning games."