Widow of allergy sufferer killed by takeaway meal speaks out as investigation reveals potentially deadly food served to nut allergy sufferers
Takeaway owners are putting people's lives at risk by serving food that contains peanuts to customers who have declared they have a nut allergy, an investigation has found.
Published 30th Jan 2018, 07:32 BST

- 2 min read
Updated 30th Jan 2018, 14:05 BST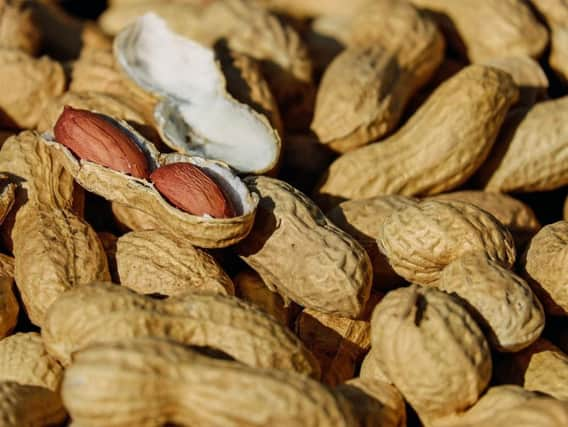 Hot food outlets have been found to sell meals containing peanut traces in a special investigation by BBC Inside Out North East and Cumbria.
A reporter from the programme ordered a meal from six takeaways in the region with a specific request they contained no peanuts.
But in all six cases, the meals did contain traces of peanuts and two of them at quantities high enough to be potentially fatal for a customer with a severe nut allergy.
The meals were tested in a laboratory and where all found to contain traces of peanuts.
The widow of 32-year-old dad Angus Myers from Carrville, near Durham, who died in 2008 after suffering an allergic reaction to a takeaway, is among those interviewed for the Inside Out programme.
Marie Myers-Wyper said: "When my husband had rung and said 'Has this got nuts in?' they said no it's fine – and what they had actually done was used a peanut oil.
"He'd had one mouthful and he just said to me straight away "Marie that's got nuts in".
"He just looked very pale, he'd taken his top off…he couldn't breathe. He just turned round to me and said – which was the last thing he ever said to me - dial 999.
"It's taken somebody's life, somebody's husband, somebody's father by that decision.
"My son went to bed and woke up and his dad wasn't there, my other son had to watch it happen which was very traumatic. And all because someone didn't listen."
The curry house that supplied Mr Myers was not one of those tested by the programme.
Dr Duncan Campbell, a public health analyst told BBC Inside Out North East and Cumbria: "In one of them, the higher one, it's around a tenth of a peanut and in the other one it's less than a tenth of a peanut but in terms of an allergy we are talking about tiny amounts that can trigger a reaction.
"There's enough peanut in both of those meals to cause someone with a severe allergy an anaphylactic shock. That can be a fatal reaction.
"Both of those curries have enough peanut in them to cause death."
He added: "I think owners of takeaways and people working in them need to take their responsibilities seriously – being able to produce meals free from allergens when they are requested."
BBC Inside Out North East and Cumbria aired on Monday January 29 at 7.30pm on BBC One, and is available to view on BBC iPlayer.