Steve Bruce got this exactly right behind the scenes at Newcastle United
A year ago, things were seemingly unravelling, alarmingly, at Newcastle United.
"Have you heard anything?," was repeatedly asked in the days before Steve Bruce's appointment as Benitez's predecessor.
Coaches Ben Dawson and Neil Redfearn were in the dark, and so too were the players, who had finished the previous season strongly to finish 13th.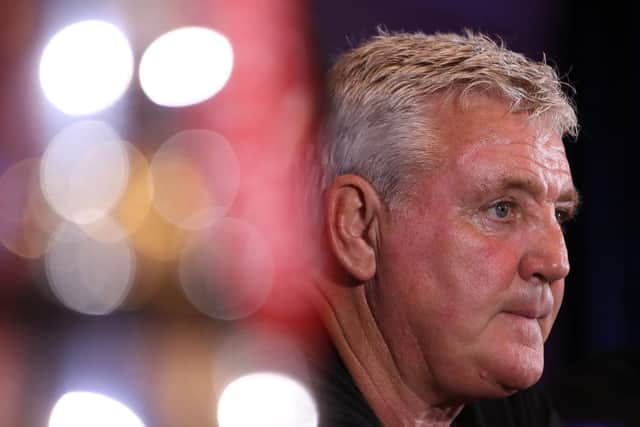 The players were almost a fortnight into their pre-season, and the club didn't have a manager – or a plan.
Supporters, understandably, feared the worst. They'd been used to the meticulous Benitez, a coach who didn't leave things to chance.
Dawson and the players had been left to get on with things as best they could in intense heat and humidity in Nanjing on the first leg of the tour.
Back in England, Bruce agreed to take charge of the club – he signed a three-year contract a year ago today – and the confirmatory press release dropped into the travelling journalists' email boxes as they worked in the cool press room at the Nanjing Olympic Sports Centre Stadium ahead of a game against Wolverhampton Wanderers.
Newcastle lost 4-0, and it was into this mess that Bruce walked when he arrived in China the following day.
Expectations were low, and Bruce – who felt that the squad had reported back too late and would be "under-cooked" for the season – had less than a month to prepare his players for the new campaign.
A lot has been said about Bruce's tactics this season, and that's not surprising given that he succeeded one of European football's great tacticians. They're two very different managers with two very different approaches.
There's been less focus, however, on Bruce the man manager, and it's here where he has come into his own. The squad quickly got behind him – and have stayed behind him.
This season can't be viewed as a success – this club should be aiming higher than 13th – but given the start the team had last summer, that's not exactly a surprise.