BBC Question Time tonight: Who is on the panel, where is it and what might be discussed?
Question Time returns to our screens tonight and will take place from London.
This week's Question Time will not be short of topics as host Fiona Bruce and panellists delve into a number of topics. The programme will be live from London.
Among the topics panellists are likely to be questioned on is the controversial UK illegal immigration bill. The bill has caused a stir in the political world with some questioning how legal and ethical it is, with the EU warning the bill 'violates international law.'
Panellists are also likely to be asked their opinions on Gary Liniker's tweet about the illegal immigration bill and thoughts around impartiality and the BBC. The ex-footballer caused controversy by comparing language around the bill to that used by 1930's Germany, in a tweet which he has refused to delete.
Elsewhere in the news, panellists could look ahead to Chancellor Jeremy Hunt's spring budget, which is set to take place next week. It is rumoured that the Chancellor will extend the current Energy Price Guarantee until July, with energy prices an ever present talking point.
BBC Question Time will be on television on BBC One at 10.45pm tonight.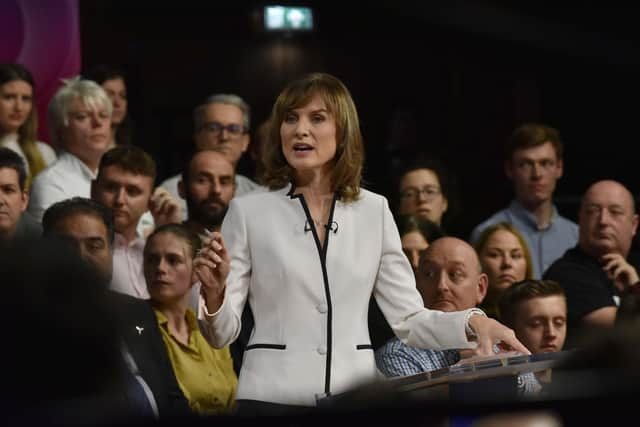 Who is on BBC Question Time tonight?
Robert Jenrick: Minister for Immigration and Conservative MP for Newark - An MP since 2014, Robert Jenrick has been minister for Immigration since October 2022. He was previously Minister of State at the Department of Health and Social Care as well Secretary of State for Housing, Communities and Local Government.
Sarah Jones: Shadow Home Office Minister and Labour MP for Cryoden central - Sarah Jones has been an MP since 2017 and became Shadow Home Office Minister in 2018. She previously worked as a civil servant and at a charity shelter before entering politics.
Yasmin Alibhai-Brown: Journalist and Columnist - Yasmin Alibhai-Brown came to the UK from Uganda in 1972 to study literature at Oxford University. She has since gone to write for a number of publications, including The New York TImes, Guardian and The Evening Standard.
Ken Clarke: Former Conservative MP - Ken Clarke spent 49 years serving as the Conservative MP for Rushcliffe. In that time he was made Chancellor as well as the justice, health, education and home secretary.
Richard Madley: TV presenter - Best known for working alongside his wife Judy, Richard Madley has been working in TV since the 1970's. He is known for programmes including This Morning and Good Morning Britain.