Income tax rebate: How to check if you are due a refund and find out if you've paid too much
The current tax year draws to a close soon- so here's all you need to know about keeping up to speed on how much you pay
The new tax year is just around the corner and many people will be eager to see if they are due a rebate. A thought - or hope - for many as the financial year draws to a close is whether or not they've paid too much tax.
However, many may be put off from investigating believing it's difficult to find out what you should be paying in tax. Thankfully it is a relatively straightforward process with the tools needed available through the government website.
Through the site, it is possible to check how much tax you pay each month, and also whether or not this is the correct amount. To do this, you will need to sign in to your personal tax account using your Government Gateway user ID and password.
If you are not yet registered to access your tax information online, don't worry, that's not complicated either. To create an account, you'll need your National Insurance number or postcode and two of the following:
a valid UK passport
a UK photocard driving licence issued by the DVLA (or DVA in Northern Ireland)
a payslip from the last 3 months or a P60 from your employer for the last tax year
details of a tax credit claim if you made one
details from a Self Assessment tax return (in the last 2 years) if you made one
information held on your credit record if you have one (such as loans, credit cards or mortgages)
Once you have logged in, you'll be able to use the gateway to find out various important pieces of information. These include checking your tax code and Personal Allowance, seeing if your tax code has changed and how to tell HM Revenue and Customs (HMRC) about changes affecting your tax code.
The service is available for details regarding the current tax year, which is April 6, 2022 to April 5, 2023. To access the services, visit the UK government website.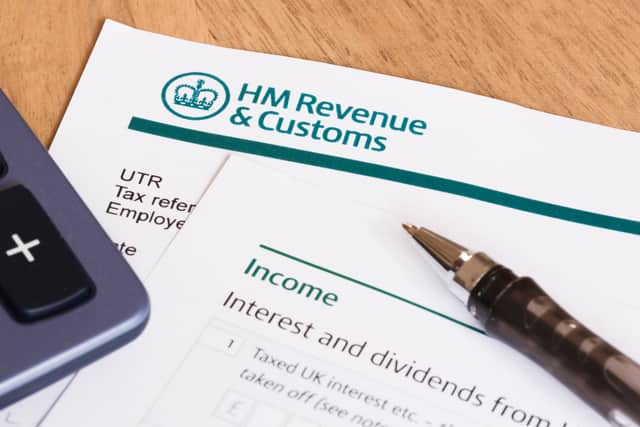 Through the government website you are also able to check how much tax you paid in the last tax year (April 6 2021 to April 5 2022). This can be done by visiting a separate page on the UK government website - you will again need the login details to your Government Gateway.