NHS prescription charges to rise in April amid cost of living crisis - see how much more you'll have to pay
Patients in England are set to pay more for their NHS prescriptions a year after prices were frozen due to the cost of living crisis.
NHS prescription charges in England will join the likes of energy bills and council tax in undergoing a price rise in April. It comes at a time when households are struggling financially amid the cost of living crisis.
Prescription prices are set to increase by 3.2% next month - rising from £9.35 to £9.65. This decision has been made just a year after the NHS decided to freeze charges last year to help alleviate pressures on households.
The cost of prescription prepayment certificates (PPCs) are also on the up. Three month PPCs will set you back £31.21 (was £30.25) and for 12-months it will be priced at £111.60 (was £108.10).
England is the only country in the UK that still charges its patients for prescriptions, with the likes of Scotland, Wales and Northern Ireland opting not to. Here is a full list of all the confirmed price hikes relating to NHS prescriptions and products.
NHS price rises coming into effect in April 2023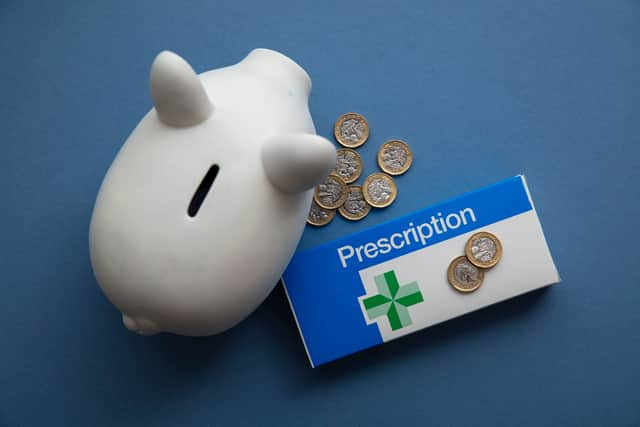 Single charge prescription: £9.65
3-month Prescription Prepayment Certificates: £31.25
12-month Prescription Prepayment Certificates: £111.60
12-month H.R.T Prescription Prepayment Certificates: £19.30
Surgical bra: £31.70
Abdominal/spinal support: £47.80
Stock modacrylic wig: £78.15
Partial human hair wig: £207.00
Full bespoke human hair wig: £302.70