7 gardening laws Brits might unintentionally break this spring - including allowing weeds to spread
With spring upon us, many Brits are heading out into the garden - here are some gardening laws laws to keep in mind ahead of the warmer seasons
Watch more of our videos on Shots! 
and live on Freeview channel 276
Visit Shots! now
As the days get warmer, and we leave the dark winter days behind, many Brits will be moving outside to start work in their gardens. But many might also be unaware there are rules regulating what can be done in your backyard, risking unintentionally breaking the law.
Property lawyer Colum Smith at Taylor Rose MW Solicitors together with Gazeboshop have listed seven laws and rules that green-fingered Brits might end up breaking. The rules include making sure certain plants don't spread outside your garden, and not building fences or sheds that might intrude on your neighbours.
So before you grab your gardening tools and head out in the garden to prepare to impress your friends and neighbours with the most impressive outside space in the neighbourhood, make sure you keep track of these rules, in order to avoid any trouble.
7 gardening laws you might unintentionally break this spring
Allowing Japanese knotweed to spread from your garden into the wild
Japanese knotweed has been spotted spreading around the UK recently, as the weed is intrusive and can cause structural damage to properties. But despite being aware of the risks, many might not know that there are strict laws and regulations surrounding the invasive plant.
Earlier this year, a man was sued for £200,000 for selling his property without declaring Japanese knotweed was growing in his garden. But whether you're selling your property or not, it is vital to carry out an inspection, as letting the plant spread from your garden and into the wild could land you a £5,000 fine.
Cutting branches on neighbour's trees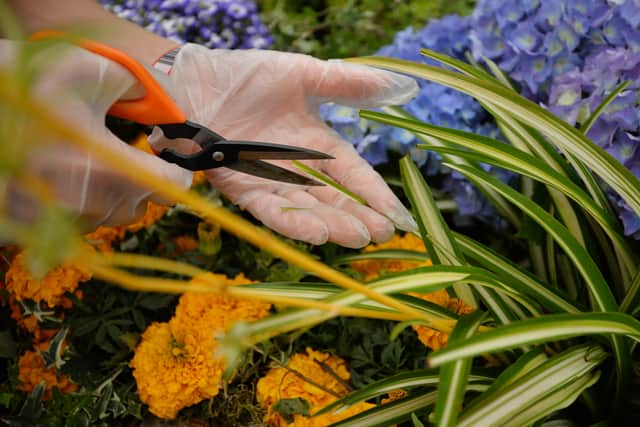 While it might be very infuriating to have a neighbour's tree infringing on your property, especially if branches block sunlight or ruin the look of your garden, it is important to make sure you only cut branches overhanging your property. Cutting beyond the edge of your property and trespassing on your neighbours property is against the law, and you are responsible for any damage caused outside your boundaries.
Erecting intrusive garden sheds
A garden shed for storage or as an outside area for your family and friends might seem attractive ahead of the summer. But it is important to keep in mind that any shed in your backyard needs to meet some stringent criteria.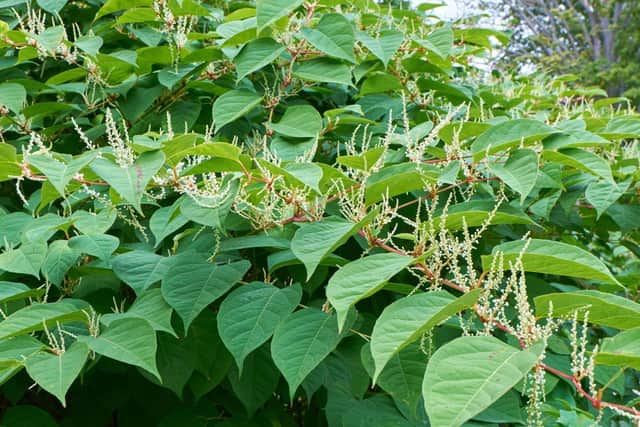 Most importantly; if the shed is within 2 metres of your garden boundary, wall or fence, the structure must not exceed 2.5 metres in height, as this is against the law.
Block light on a neighbouring property
Whether it's a shed or a tree, not knowing the law may see you end up in trouble. A tree in your garden that blocks natural sunlight into a window that has had access to it for 20 years can land you a fine and may lead to an order to cut down the tree.
Altering or removing a fence that belongs to a neighbour
A fence can be the cause of a lot of neighbourhood drama, especially if it is poorly maintained or rotten. But moving or altering a fence can land you in trouble.
Often, property deeds will declare who is obliged to maintain the fence, so it may be worth checking if you still have them. Keep in mind that property boundaries can move over time, so always make sure you check the latest documents before making any alterations.
Keeping or picking fruits and flowers
While it might be tempting to taste a fruit or berry hanging into your garden or onto a public area, it does technically count as stealing if the fruit is from a plant or tree on someone else's property and your neighbour is legally entitled to demand the fruit or berry back.
Disregarding others right to privacy
If you have any home security equipment installed on your property, it is critical that your cameras only capture film within the confines of your property or public space, as filming your neighbour's gardens is an invasion of privacy.
Other garden items such as a trampoline can also infringe on others privacy, so make sure you place it where children can't see into your neighbours' homes.