Barrett Strong dead: Motown's first hit-maker and Money (That's What I Want) singer dies at 81
Motown's first hit-maker Barrett Strong has died aged 81, according to the record label.
Tributes have been pouring in from the music industry after Temptations songwriter and founding Motown singer Barrett Strong died aged 81. The singer became Motown's first hit-maker with the release of 'Money (That's What I Want)' released in 1959, later covered by The Beatles and Rolling Stones.
Strong wrote some of Motown's biggest hits, including a number of songs with the late Normal Whitfield. Together they wrote songs such as 'I Heard It Through The Grapevine' released by both Marvin Gaye and Gladys Knight & The Pips, and 'Wherever I Lay My Hat (That's My Home)', sung by Paul Young.
He also penned several Temptations hits including 'I Wish It Would Rain', 'Cloud Nine', and won a Grammy Award for 'Papa Was a Rolling Stone'.
After leaving Motown in the 1970s, Strong released a handful of solo albums, including Stronghold, Live & Love and Love is You. He was voted into the Songwriters Hall of Fame in 2004, and was cited as "a pivotal figure in Motown's formative years".
Motown founder Berry Gordon, 93, said in a statement issued to Variety: "I am saddened to hear of the passing of Barrett Strong, one of my earliest artists, and the man who sang my first big hit "Money (That's What I Want)" in 1959. Barrett was not only a great singer and piano player, but he, along with his writing partner Norman Whitfield, created an incredible body of work, primarily with the Temptations."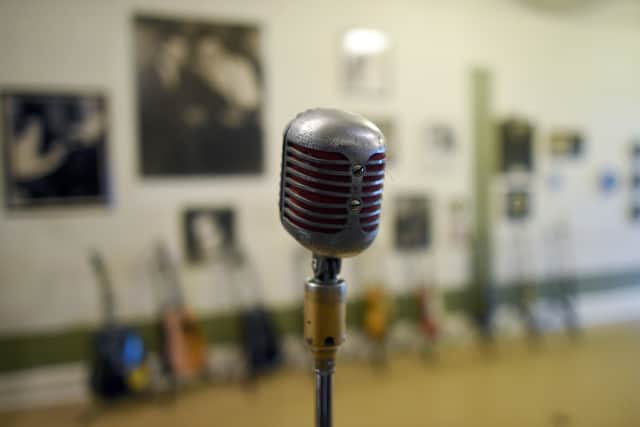 He continued: "Their hit songs were revolutionary in sound and captured the spirit of the times like 'Cloud Nine' and the still relevant, 'Ball of Confusion (That's What the World is Today).' My heartfelt condolences go out to his family and friends. Barrett is an original member of the Motown Family and will be missed by all of us."