Galentines 2023: what is it, when is it and expert tips on how to celebrate
Valentine's who? 2023 is about to see the biggest year of Galentines celebrations yet
Watch more of our videos on Shots! 
and live on Freeview channel 276
Visit Shots! now
While many look forward to Valentine's day, and enjoy getting swept up in their love hearts and cuddly toys, it's not for everyone. Enter, Galentines. The official day to honour and celebrate your friendships.
Celebrating your partner, and spending romantic quality time with them is important, but so are your besties who have been there for you through thick and thin. Especially in the moments when you need to rant about picking up your partner's socks for the billionth time.
Galentines has grown over the past few years with many choosing to celebrate this day with their besties and opting out of Valentines celebrations. So, whether you're coupled up or not this month, it's time to turn February on its head and make it the month of more than just romantic love.
One of the best things about Galentines is there are no expectations or rules on how to celebrate. The special day can look different for everyone, from dancing in a nightclub to cosying up on the sofa.
However, that doesn't mean there aren't special ways to honour it. As Galentines continues to grow in popularity many companies like Living Cozy have revealed some top tips on how to celebrate it.
What is Galentines?
The celebration of 'Galentines' is very similar to Valentine's day, but instead of it being about romantic relationships, it's about celebrating with your closest friends.
The day was made popular by Amy Poehler's Parks and Recreation character Leslie Knope, the day is designed as a way to celebrate female friendship and platonic love. It's the perfect way to let your best friends and other special women in your life know how much they mean to you.
When is Galentines?
According to Urban Dictionary, Galentine's Day is celebrated on February 13 - the day before Valentine's Day or Valentine's Day Eve. However, Galentines doesn't have an official day, but it is usually celebrated on February 13 or February 14.
How to celebrate Galentines
There are a tonne of ways to celebrate Galentines with your friends, and there are no rules on how you mark the occassion. You could throw a party and decorate your place with all the hearts, or head out to a fancy new restaurant with your closest gals. Why not host a classic slumber party?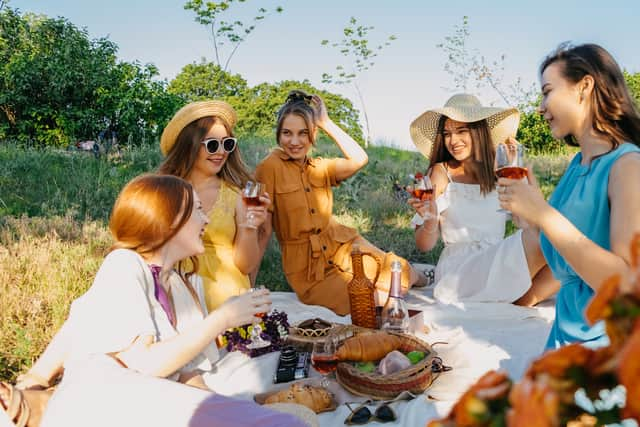 Food is a love language for many, and what better way to celebrate G-day than showering your bestie with love theme snacks. From love heart-themed decorations to colour-coded food platters, the interior experts at Living Cozy say adding food and refreshment options for your guests to enjoy will elevate your set-up and add to the experience. Opting for your friend's favourite comfort food and snacks could also be a nice touch. Whether it's chocolate, biscuits or ice cream, this thoughtful gesture will help show your friends you care.
When it comes to your Galentine's menu, serving heart-shaped food isn't a necessity, but heart-shaped pizzas and cakes are set to be popular food choices for the day of love this year! Head to your local supermarket's occasion/seasonal sections and see if they have any love-themed food you can buy!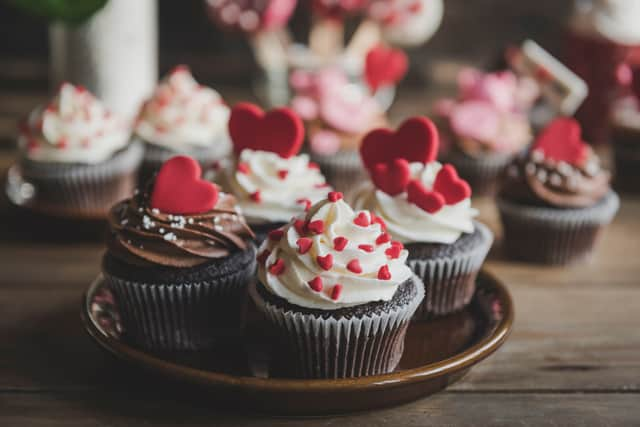 Living Cozy also suggests preparing entertainment for your guests, they say: "If you want to be a pro-host and elevate your evening with your friends, you could prepare some entertainment for your night. Think about what you and your besties usually enjoy doing together and centre it around that.
"Whether you plan a friendship-based card game, make a girl-powered playlist or watch a movie, planning entertaining things for you to do can heighten the fun and vibes of your event and share the love!"