I'm A Celeb's Pat Sharp departs Greatest Hits Radio after leaving woman in tears due to inappropriate comment
I'm A Celeb star Pat Sharp left the woman "humiliated" after making the comment at the Conference News Agency Awards in front of 400 people.
Pat Sharp has stood down from his role at Greatest Hits Radio with "immediate effect" after making an inappropriate comment that left a woman in tears. The I'm A Celeb star's ill-judged remark was said at the Conference News Agency Awards.
Presenting the ceremony on Friday (March 3), the Fun House alumni is understood to have brought the woman on stage and made a comment about her breasts. Reports say the incident left an audience of around 400 people in total shock and disbelief.
According to Deadline, Pat Sharp handed the woman a T-shirt that had the picture of his face from the 1980s accompanied by the phrase "Looking Sharp since 1982". He then went on to make a remark about the image being on her chest, leaving her "humiliated" and in tears.
Greatest Hits Radio has since confirmed the former Top of the Pops presenter has left his role to "explore other opportunities" with "immediate effect". Sharp has been at the radio station since 2019.
The broadcaster's parent company, Bauer Media Group has come out to say that a decision to not extend Sharp's contract, which was due to expire at the end of March, was made before the incident. The 61-year-old has now been replaced by Mark Goodier.
Writing on her official LinkedIn page, without mentioning Sharpe by name, the woman in question said: "I was belittled, sexualised and objectified in front of hundreds of people I respect."
The presenter has since issued an apology with Sharp admitting he is "truly sorry" for causing upset.
Pat Sharp explained: "Last Friday, I made a joke on stage which was not well received. I upset one individual in particular and for that I am truly sorry. I apologised at the event to anyone who was offended and I have apologised to the individual personally too.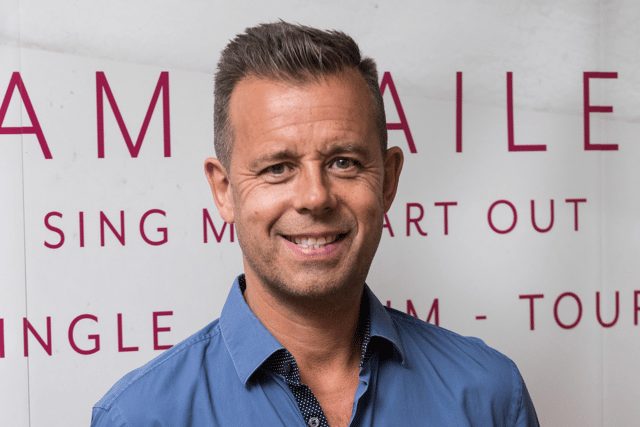 The organisers of the Conference News Agency Awards, MashMedia also issued a statement reacting to the incident, reading: "Conference News disavows the statement made by Pat Sharp. It was unscripted and does not represent the ideals that we want to promote as a business - we're doing our part to support the affected delegate in the aftermath".