International Women's Day 2023: 'Georgina and the Dragon' statue unveiled to mark women's empowerment
'Georgina and the Dragon' statue has been unveiled ahead of International Women's Day on March 8 to mark women's empowerment.
The statue of 'Georgina and the Dragon' - a female version of a popular book character 'George and the Dragon' - has been unveiled in London ahead of International Women's Day on Wednesday (March 8).
The 'Georgina and the Dragon' model, which shows a powerful young girl riding on a BMX bike as she triumphantly slays the dragon, symbolises several stereotypes females still face today. It is aimed at inspiring a new generation of girls that they can do anything.
Designed in collaboration with Girlguiding Advocates, the statue was revealed in St John's Wood beside a traditional male version as a mark of women's empowerment. The dragon is decorated in a collection of outdated beliefs and phrases that were shared by girls and young women.
Georgina uses a rucksack as a shield which is covered in badges that young women have gained across their individual Girlguiding journeys - such as 'Speaking Out', 'Inventing', 'Construction', 'Navigator' and 'Entrepreneur'.
The newly designed 'Girls Can Do Anything' badge is the latest one to be added to the collection - empowering girls to think big and be bold in a space where they can be themselves, get creative, explore and have fun.
The charity also commissioned research to reveal the most common stereotypes women and girls still battle with in their everyday lives - despite coming a long way when it comes to equality and non-prejudice.
According to a recent study by OnePoll.com, half of the 450 girls aged 10-17 surveyed think their gender is more likely to experience negative stereotypes compared to their counterparts. Girlguiding chief executive, Angela Salt, said: "Girlguiding was founded over 100 years ago because girls wanted the same rights and opportunities as boys.
"Regrettably, the battle for equality is still very real as girls face an unprecedented number of pressures in all aspects of their lives, with sexism and stereotypes creating barriers to accessing the things that they need to be happy.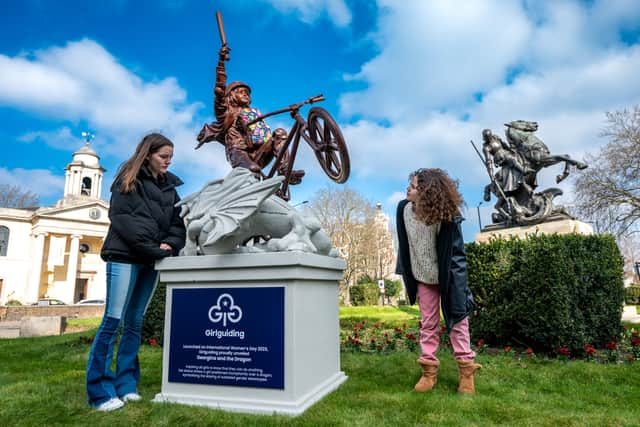 "Our organisation helps empower girls so they know they can do anything, and we help them to confront the things that hold them back. This International Women's Day we're excited to share our refreshed brand with the world."
The poll also also found 45% think females are referred to as more 'emotional' and 'delicate' than males. Among other stereotypes they feel still exist include, people believing there are certain toys for specific genders (35%), science is a subject more for boys (31%) and the presumption women are in charge of the household jobs (39%).
Girlguiding advocate, Lucy, 15, said: "Gender stereotypes add unnecessary barriers to girls and young women - they reinforce pre-existing misogyny and sexism in everyday life: in schools, in public and in jobs.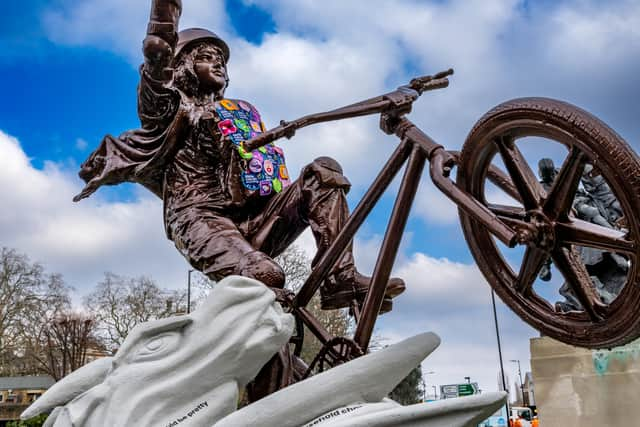 "Being a member has really helped my confidence, and being an advocate means I can inspire other girls to explore new interests and activities that not everyone considers to be 'for girls'. It's really exciting to have a permanent statue to remind us that we are courageous and strong, and can do anything."
The 'Georgina and The Dragon' statue, which marks a significant time in the organisation's 113 year history, is available to view from International Women's Day (March 8) at Girlguiding headquarters in Victoria, London.