Met Office predicts snow: Exactly when cold snap is likely to hit UK as temperatures set to plummet
The Met Office predicts snow will arrive in the UK within days as temperatures set to plummet
The UK is set to experience another round of cold weather later this week, as the Met Office predicts snow to fall across parts of the UK as a result of a Sudden Stratospheric Warming (SSW). According to the latest forecast, high pressure will dominate the weather on Friday (March 3), giving way to colder conditions overnight and into the weekend.
Cloud cover and sporadic showers are expected in many parts of the country on Friday, according to forecasters. The west, on the other hand, will have more sunny spells while snow is anticipated in the Scottish mountains.
The Met Office predicts the area of high pressure that is currently over Scotland will move west early next week, allowing a northerly airflow to sweep across the UK. Snow is expected to fall in Scotland, Northern Ireland, and the east coast of England on Monday (March 6) as a result of the arrival of an Arctic maritime air mass.
Cold temperatures and widespread freezing conditions are forecast for the entire country, with snow falling in the northern and eastern regions. The Met Office Deputy Chief Meteorologist, Chris Almond also warned snow showers could spread further south on Tuesday.
He said: "Although we've moved into meteorological Spring there will be a distinctly wintry feel to our weather next week. Very cold air will spread across the UK bringing snow showers even to sea level in the north on Monday and these snow showers could spread further south on Tuesday.
"With freezing overnight temperatures and the risk of ice it is likely weather warnings will be issued for Monday and Tuesday once the detail of potential impacts becomes clearer, so keep an eye on the Met Office forecast."
The Met Office said the cold spell is most likely to continue by the middle of next week, though there is some uncertainty in the forecast, there is less chance that milder air will move in from the South West.
It said: "There could be a spell of snow for a time before turning to rain if the milder air moves in. Whether this occurs, and how far north across the UK this milder air progresses is still uncertain and details will be determined with a shorter lead time."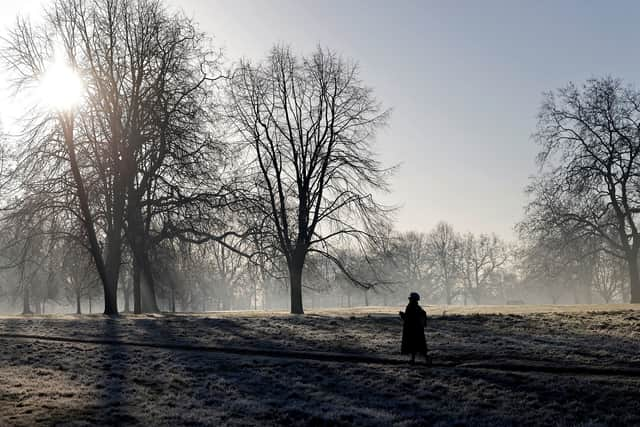 UK 5-day weather forecast
Weather forecast for Today (March 3)
This morning will be mostly cloudy with a chance of a few spots of rain in central areas. There may be a few sunny spells in southeast England and Scotland. Later, a band of showers will bring colder weather to the far northeast.
Overnight expect variable and often heavy clouds, with the longest clear spells and frost developing across central and southern Scotland. A narrow band of showers is still affecting the northeast.
Weather forecast for Saturday (March 4)
Scattered showers will affect northern Scotland and the North Sea coast later in the day. Elsewhere, bright with some sunny intervals but plenty of clouds.
Outlook for Sunday (March 5) to Tuesday (March 7):
On Sunday, it will be cloudy with rain showers in places. Early next week will be much colder, with a chance of snow showers for many, with a focus on northern Scotland.