Richard Belzer dead: Law & Order SVU star and comedian dies aged 78 - his final words revealed
Law & Order SVU star and comedian Richard Belzer died at his home in Bozouls home in France on Sunday (February 19).
Richard Belzer, star of NBC's long-running Law & Order franchise, has died at the age of 78. The news was confirmed by friends and former colleagues on Sunday (February 19).
Belzer died at his home in Bozouls in southwest France. The actor played the role of John Munch for 23 years on Homicide: Life on the Streets and Law & Order, before retiring in 2016 aged 71.
The 78-year-old also appeared as a guest star on Arrested Development, The Wire, The X-Files and 3rd Rock From The Sun.
Bill Scheft, a close-friend of the renowned actor and veteran comedian, told The Hollywood Reporter: "He had lots of health issues, and his last words were, 'F**k you, motherf***er'".
A spokesperson for NBC and Universal Television offered condolences on behalf of the broadcasting company. They said: "Anyone who ever had the pleasure of watching Richard Belzer portray Det. John Munch — whether on 'Homicide' or 'Law & Order: SVU' – over four decades will never forget how much he inhabited that beloved character to make it his own.
"His professionalism, talents and dedication to the craft made him a pillar in the industry, but it was his humour, compassion and loving heart that made him family."
The creator of Law & Order SVU, Dick Wolf, also paid tribute to Beltzer in a statement to Variety. He said: "Richard Belzer's Detective John Munch is one of television's iconic characters. I first worked with Richard on the 'Law & Order'/'Homicide' crossover and loved the character so much, I told Tom (Fontana) that I wanted to make him one of the original characters on 'SVU."
"The rest is history. Richard brought humour and joy into all our lives, was the consummate professional and we will all miss him very much."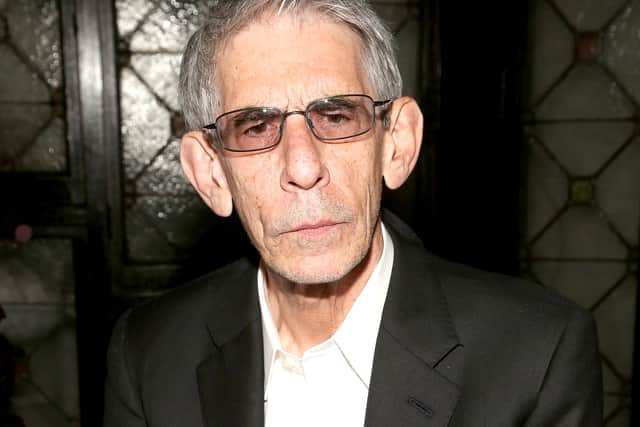 Richard Belzer is survived by his third wife and actress Harlee McBride who he married in 1985, as well as stepdaughters Jessica and Bree.