Half of school kids would like to see more digitally-based subjects on their curriculums
Esports should become part of the school curriculum as they teach vital digital skills,according to an expert.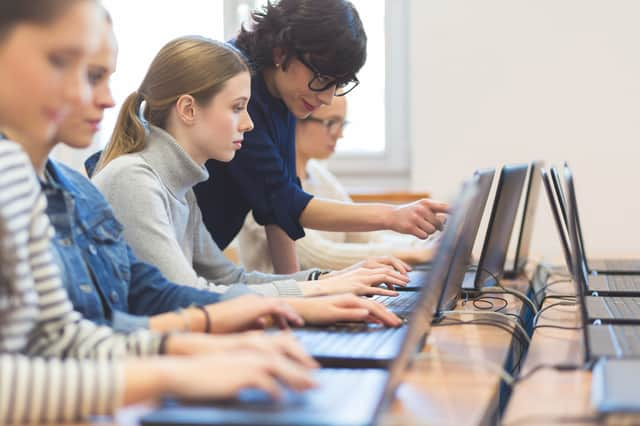 Dr Eliza Filby says gaming promotes the communication and technical skills which will be increasingly valuable in the digital jobs market.
It follows research among 700 children aged 11 to 17 which found 41 per cent have gained new interests from esports, such as content creation, coding and podcasting.
More than half (56 per cent) think a qualification in esports alongside others would improve their chances of getting into university.
Dr Filby, a generations expert and historian of contemporary values, believes schools need to set children up for modern occupations given the digital revolution of the past few decades and believes it's essential they're well versed in technical skills.
Commenting on the research commissioned by Dell and Intel, she said: "For the generation, school doesn't finish at 3pm.
"Significant learning experiences are happening outside the classroom and one of those areas in gaming, which contrary to popular perception is not a passive form of entertainment like watching TV but is a proactive engagement.
"It tends to nurture skills such as problem solving, strategic thinking and collaboration - as well as digital skills such as software development and visual graphics.
"There's definitely a misconception that gaming and esports doesn't hold real value to young people, when actually key skills are developed through them, ones that will set them up for the inevitable metaverse and AI-driven future.
"Whilst there are other things that Gen Alpha will need to thrive in the future - from engagement with the natural world to face to face communication - we need to understand that gaming is one of those core experiences which will help them prepare for the 21st century."
"So many children currently are developing skills off their own back and while it's undeniable there's more of a focus in the curriculum to focus on digital skills, allowing children the ability to focus on esports would be of real benefit.
"But it will need older generations to change their view on its importance first to see real change, with its addition to the curriculum something I think would really benefit young people today."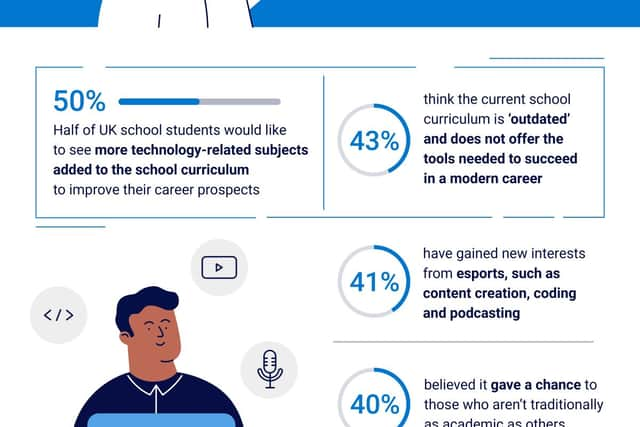 Preparing for a digitally-led future
It also emerged 53 per cent of students thought it would be as useful a qualification as a core subject such as maths and English, with 45 per cent believing so because it's relevant to several higher education subjects.
And 40 per cent believed it gave a chance to those who aren't traditionally as academic as others, according to the OnePoll figures.
While looking further ahead to gaining employment, 44 per cent said such a qualification would highlight digital literacy and the ability to use skills such as communication and collaboration.
The study is an evolution of Dell and Intel's 'Elevating esports in Education' research in 2022 and marked the beginning of a two year collaboration between Dell Technologies, Intel and the British Esports Federation.
The latter partnered with education service Pearson to create the world's first government-approved qualification in esports, the BTEC Nationals Level 3 in Esports.
Brian Horsburgh from Dell Technologies said: "The research findings are significant; they show an appetite and, therefore, an opportunity for esports to be part of a new, diverse and future-ready curriculum.
"While some may consider esports an unconventional education pathway, it can foster the 21st-century skills necessary for the workplace of tomorrow, provide a stepping stone to higher education, apprenticeships and careers, and begin to bridge the ever-widening digital skills gap in the UK.
"Tapping into students' passions, like esports, could be the key to schools igniting the limitless potential in every single learner."