Singer Bobby Caldwell, known for his 70s hit What You Won't Do For Love, has died aged 71
Bobby Caldwell's wife confirmed the singer songwriter has died at the age of 71
Bobby Caldwell has died at the age of 71. The What You Won't Do For Love singer's wife confirmed the sad news on Wednesday March, 15.
Mary Caldwell announced that her husband died at home on Twitter in a statement that read: "Bobby passed away here at home. I held him tight in my arms as he left us. I am forever heartbroken. Thanks to all of you for your many prayers over the years. He had been "FLOXED," it took his health over the last 6 years and 2 months. Rest with God, my Love. -Mary Caldwell
Caldwell was an accomplished singer, songwriter and musician who released several albums across multiple genres from R&B to Jazz. He is best known for his soulful and versatile vocals. Caldwell released the hit single and his signature song "What You Won't Do for Love" from his double platinum debut album Bobby Caldwell in 1978. His last album, Cool Uncle was released in 2015 in which he collaborated with record producer Jack Splash.
As a songwriter, he wrote many songs for other artists, including the Billboard Hot 100 No. 1 single "The Next Time I Fall" for Amy Grant and Peter Cetera. Caldwell was a frequent performer on film soundtracks, and also dipped his toe into the world of acting. Aside from a minor role in 1988's Salsa, Caldwell portrayed Frank Sinatra from October 1999 to January 2000 in the Las Vegas musical The Rat Pack is Back.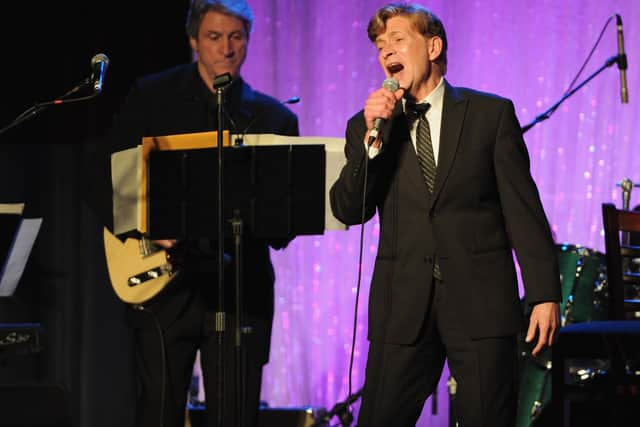 Many people took to social media to express their sadness and give their condolences. The nephew of Betty Wright, who Caldwell collaborated with on the song Tropical Island said: "This is so sad to hear. He did a song with my auntie called Tropical Island years ago. It's one of my favourite songs. May they now sing it together in heaven."