TikTok: Delete app or risk data breach, MP says popular video platform 'gives away' personal information
Britain's foreign affairs committee chair, Alicia Kearns says TikTok leaves users' personal data exposed to 'hostile threats' by the Chinese government.
A Conservative MP has urged people to delete TikTok amid security concerns that could put personal data at risk. In an interview with Sky News on Sunday (February 5), Alicia Kearns, who is also the chair of Britain's foreign affairs committee, said people "are being naive" about the threat posed by the app.
TikTok, which is owned by Beijing-based ByteDance, is growing in popularity with more than 1 billion monthly users worldwide. It has been accused of 'data theft' but has denied stealing personal information of its users. In the UK alone, TikTok usage has experienced a constantly growing trend, with a peak of 9.2 million monthly active users between 2020 and the beginning of 2022.
According to the Rutland MP, keeping the video-sharing platform installed left users' personal data exposed to "hostile" threats - specifically by the Chinese government. She said: "We are being naive. TikTok gave evidence to my committee where they said there was no way that individuals working in China could get access to the data of Britain's.
"What we have seen now is that people working in China for TikTok hacked into European data so they could track down the source of the journalists. Because what TikTok does is it gives away top end data that makes you most vulnerable."
She added that personal information such as our social groups and interests as well as locations could be easily tracked by the app. She said: "(The app tracks) who are your friends, what are your interests you have that you may not want publicly disclosed, who you're having private conversations with and the locations you go to.
"There's a reason why China have this app…our data is a key vulnerability. China is building a tech authoritarian state on the back of our data so we have to get far more serious in protecting ourselves."
TikTok has faced a possible ban in several countries such as the US after concerns were raised that this data could be accessed by the company and handed over to Chinese officials. This comes after ByteDance employees had used TikTok data to track several Western journalists and discover their sources.
Despite Ms Kearns' concerns, TikTok spokesperson told Sky News: "TikTok is enjoyed by millions of people across the UK, and we want to be clear that they can trust us with their data.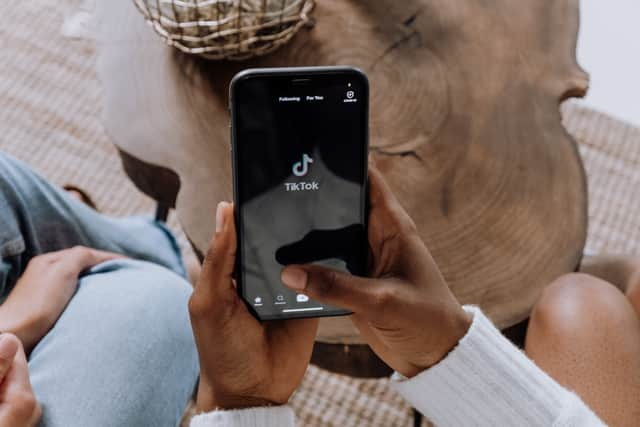 "We're taking steps like storing UK user data in our data centre operations in Ireland, starting this year; further reducing employee access to data; and minimising data flows outside of Europe.
"We have written to Ms Kearns on a number of occasions to ensure she has all the facts and information available and we look forward to having constructive engagement with her on these important issues in the near future."
CBS has also previously reported that the popular social media app collects information on its users' likes, dislikes, and personal information like email addresses, phone numbers, and even WiFi networks.