Whatsapp to roll out new features including 'kept messages' and voice note transcription
Meta-owned Whatsapp will soon introduce a 'Kept Messages' function that allows users to keep messages permanently.
Whatsapp will introduce a new feature called 'Kept Messages' to allow users to keep messages saved forever. It is a fix for the disappearing function added to the Meta-owned app in 2020.
According to WABetaInfo, the new 'Kept Messages' function will be useful when users wish to keep some messages accessible in a group chat for everyone permanently. However, this only works if you've enabled disappearing messages, which means every message sent vanishes or is automatically deleted after seven days.
The disappearing messages functionality was created to simulate a real-life discussion. But Whatsapp is now allowing users to save chat receipts in a separate list, which will come in handy when users need to check any important messages at any moment.
Therefore, if a user saves a disappearing message, it will no longer disappear from the conversation after its expiration. This is comparable to the highlighted feature in the sense that it may someday replace it. However, once the feature is implemented, the ability to mark messages as "starred" will be deleted for disappearing chats.
'Kept Messages' is now only available to a small group of beta testers, but Whatsapp is reportedly hoping to make the feature available to its two billion users in the future.
WhatsApp is also expected to launch a new function called voice note transcription. According to WABetaInfo, the feature was discovered in the most recent WhatsApp beta for iOS 23.3.0.73.
WhatsApp would add an introduction page to explain when the transcription is unavailable, as well as share a screenshot of the future service. Transcripts will not be produced if the voice note has no recognised words or is set to a language other than English.
This means WhatsApp would translate voice notes on the user's smartphone locally. Users may be asked to download language packs, which are never shared with Apple or WhatsApp.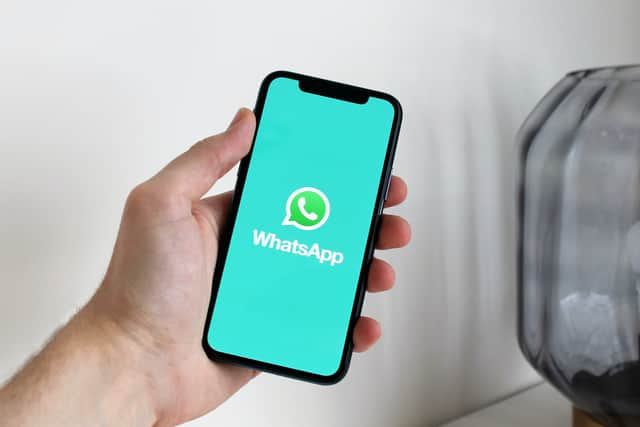 This means the information in the message is solely relevant to you. Meanwhile, the function may only be compatible with the latest iOS versions but the app would eventually offer voice note transcription to all users.