Yevgeny Prigozhin: Bodies and flight recorder recovered from jet crash site
The jet crashed in the Tver region on Wednesday, prompting speculation that senior Russian leadership was involved.
Watch more of our videos on Shots! 
and live on Freeview channel 276
Visit Shots! now
10 bodies and flight recorders have been recovered from the site of a jet crash in which Wagner chief Yevgeny Prigozhin is presumed to have been killed. Russian investigators say that "molecular-genetic" tests are now being carried out on the remains.
The Embraer Legacy 600 jet, which was en route from Moscow to St Petersburg, crashed in the Tver region on Wednesday (August 23), prompting speculation that senior Russian leadership was involved. However, Russian President Vladimir Putin has since dismissed claims the Kremlin gave an order to kill Prigozhin as a "complete lie".
Prigozhin, who was once a close confidant of Putin, led an armed revolt by his mercenary fighters in June which was aborted after just 24 hours. Although Putin descrived the mutiny as "treachery" at the time, a deal was quickly struck for Wagner mercenaries to either join Russia's army or go to Belarus (Moscow's ally).
Prigozhin shared his first video address since his aborted June mutiny, just two days before the jet crash. In the footage, the 62-year-old spoke about making Russia "free" and was wearing camouflage, holding a rifle and appeared to be in Africa.
According to the jet's passenger list, Prigozhin along with his right-hand man Dmitry Utkin, five other passengers and three crew members were on board the aircraft. In a television address this week, Putin described Prigozhin as a talented businessman who "made serious mistakes".
He added: "I have known Prigozhin for a long time, since the beginning of the 1990s. This was a person with a complicated fate, and he made serious mistakes in life, but also sought to achieve the necessary results - both for himself and at time when I asked him to, for the common cause, such as in these recent months."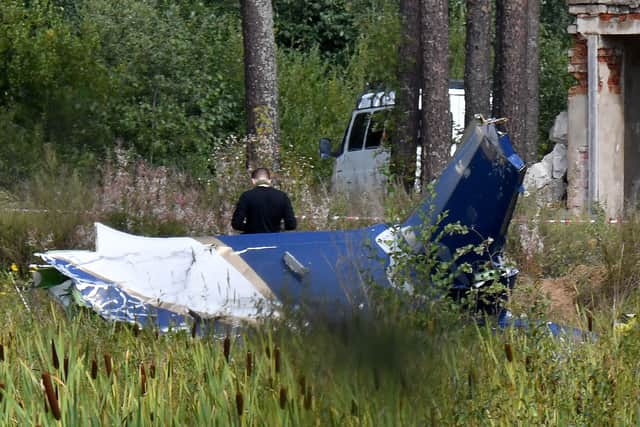 During a conference call with journalists on Friday (August 25), Kremlin spokesman Dmitry Peskov told the BBC there was "lots of speculation" around the "tragic" deaths of all 10 people in Wednesday's air crash. He added: ""In the West, of course, this speculation comes from a certain angle. It's all a complete lie.
"We don't have many facts at the moment, the facts need to be clarified during the official investigation which is being carried out now."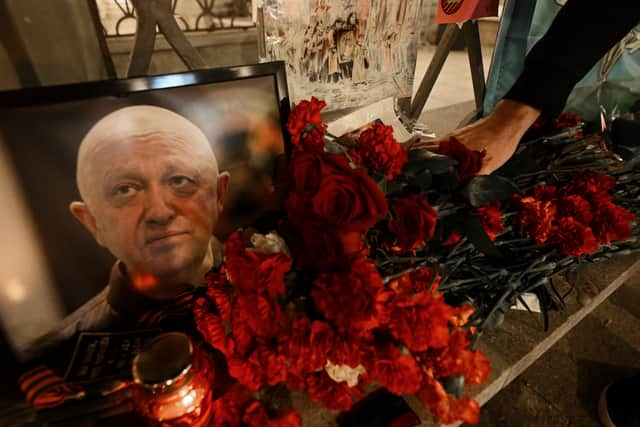 Back in October 2019, Russian media outlets reported Prigozhin was dead after it was speculated he was among the passengers on a plane that crashed in the Democratic Republic of Congo. However, a few days later, the Russian state news agency RIA Novosti refuted the reports after a source said: "Evgeny Prigozhin has not left the territory of the Russian Federation for the past few days.
"All this time he was busy with personal affairs. And he is very surprised that he was considered dead."