You season 5: Is there a release date, cast, plot and how to watch hit Netflix series
As the second part of You season 4 is released on Netflix, fans of the show are already wondering if there will be a fifth season of the hit thriller series.
Penn Badgley will return to our screens as serial killer Joe Goldberg for the second instalment of You season four soon. The fourth season has been split into two parts and the first instalment aired last month.
In part one, Joe Goldberg (played by Penn Badgley) swapped Los Angeles for London, where he's pretending to be literary professor Jonathan Moore. The ending of part one concluded with Joe learning the identity of the "Eat the Rich" killer who is murdering members of London's wealthy elite.
In part two, which will be released on March 9, Joe will be forced to decide whether to join the killer on his murder spree, or turn him in to the police in order to save the lives of his new found friends.
In previous series of the show, viewers have seen Joe go to extreme measures to place himself into the lives of those he is transfixed by. Season three of the Netflix series aired on October 15, 2021, and saw the obsessed bookstore owner take on parenthood alongside his partner, Love (played by Victoria Pedretti). However, their relationship soon took a turn for the worst after Joe developed an obsession with next door neighbour Natalie Engler (played by Michaela McManus).
But will there be a fifth season of You and when could it air? Here's everything you need to know.
Will there be a season five of You?
At the time of writing, Netflix has not confirmed that there will be a fifth season of You. However, it is expected that, due to the popularity of the programme, You will be renewed for another season following the release of season four part two.
Ahead of the release of season three of You back in 2021, the show's co-creator Sera Gamble told The Hollywood Reporter there was potential for 'several more' seasons of the hit Netflix show.
The co-creator said: "I am not scared at all of saying that we definitely could follow Joe for several more seasons."
Is there a release date for You season 5?
While the fifth season is yet to be confirmed by Netflix, fans could possibly expect a new instalment of You as early as next year.Season four of You was confirmed back in October 2021 and filming for the show began in March 2022 ahead of its 2023 release dates.
If season five follows the same pattern as previous seasons, You season five could be released in the summer of 2024.
Who could be in the cast of You season 5?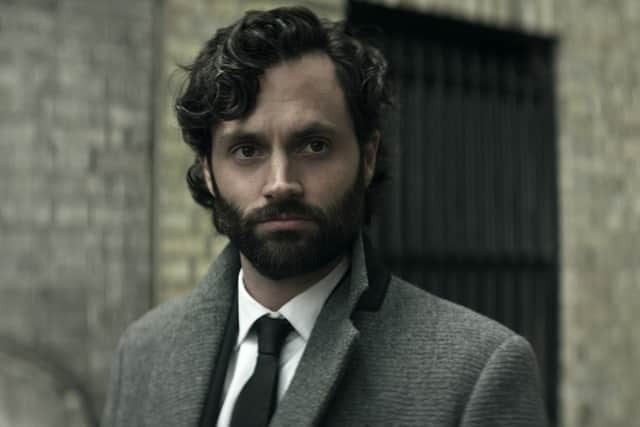 Little is currently known about the cast of You season five. However, viewers can expect serial killer Joe to be back on the scene if the series is confirmed.
In season four, the killer moved to London to escape his past life and Netflix introduced a new cast for the series. Familiar face Marienne (played by Tati Gabrielle) made a comeback in the fourth series so it is possible that she could return if the show is renewed, alongside some of the season four cast.
It is also possible that Netflix could introduce a whole new cast for the fifth series to stir things up once again following the success of season four.
What could You season 5 be about?
With the conclusion of You season four around the corner, it's hard to gather what could be in store in season five. Depending on how this season ends, Joe could possibly move abroad again to escape his life in London and Los Angeles or he could reinvent himself once again as he leaves behind his alias, Jonathan Moore.