Retinol: what is retinol, does it work, can it improve wrinkles- which are the best retinol serums UK 2022?
Here's what you need to know about retinol, why it's worth using - and our favourites available in the UK 2022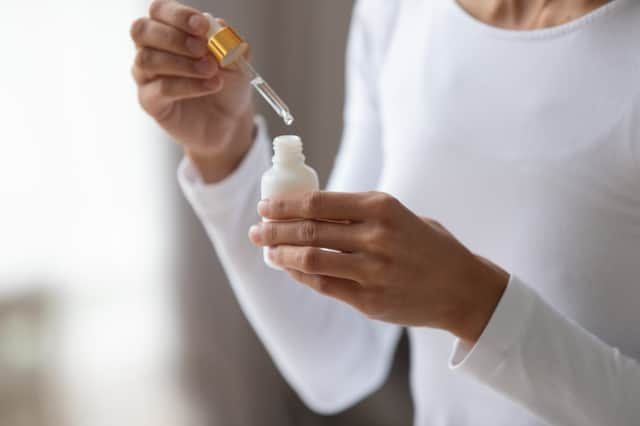 This article contains affiliate links. We may earn a small commission on items purchased through this article, but that does not affect our editorial judgement.
Retinol has long been touted as the best product for reducing signs of aging, however due to its irritating effects, many people steer clear of it, believing that other anti-aging products can do more or less the same job.
However, according to Amanda Pook of Skin Technology in Glasgow, retinol is the only product that penetrates the skin's membrane and has true anti-aging effects.
Why use retinol?
"Our skin is waterproof, so all those other products that claim to be able to get through the skin cannot," she tells NationalWorld. "The only ingredient that can pass through the skin is retinol."
beauty-skin-care/how-does-retinol-work#how-it-works">According to Healthline.com, retinol works to go beneath the epidermis - or outer layers- of the skin to the dermis beneath.
In this middle layer of skin, retinol creates a plumping effect and reduces the appearance of fine lines, wrinkles and enlarged pores by neutralising free radicals and boosting collagen production.
It also has an exfoliating effect on the skin's surface to improve its texture and tone, as well as improving acne and associated scarring. Over time, retinol balances the skin's moisture levels by preventing the build up of dead skin cells.
Why does retinol leave your skin dry?
The downside is that it can result in dry, flaky and itchy skin, particularly for those with sensitive skin or conditions such as eczema. 
However, Pook, who deals with a wide range of skin complaints, from severe acne to pigmentation and premature aging, explains that the reason retinol dries our skin is simply because "it's an irritant".
She explains: "It annoys the cells so the body tries to make more skin more quickly.
"When you start to look your age in your 30s and 40s, retinol accelerates cell turnover so that it's faster than it would be at your chronological age."
The irritation caused by retinol can be reduced by building up your use of it gradually, explains Pook.
"If it's too irritating, slow down. As the body becomes more conditioned, you can then go up in percentages as your skin requires it."
What strength of retinol should you use?
Over-the-counter retinol products tend to come in lower strengths - around 0.2% to 0.3% - while at 1%, retinol is considered an active ingredient for prescription products. However, some of the strongest products available are chirally corrected so that the product is delivered into the skin more quickly and effectively.
The strength of product you should use will depend both on your skin type and how long you've been using retinol, according to Pook, who recommends using retinol just twice a week if you're a beginner, increasing to three times a week as the skin becomes more accustomed, and eventually increasing to every night.
It's likely that you will experience some dryness and irritation when you first start using retinol, however Pook advises against applying a moisturiser on top of the product. If you have to add some moisture, she recommends waiting at least 10 minutes after applying the retinol to ensure it doesn't get diluted.
How do you apply retinol?
So how should retinol be applied to get the most out of its anti-aging benefits? Pook recommends applying it once a day after washing your face in the evening. And while it's fine to put retinol on your neck and around your eyes, she warns you should do this with caution, and less frequently than the rest of your face, as the skin in those areas is thinner.
You should also take care to use a full spectrum sunblock each day since the retinol makes your skin more sensitive to UV rays. "Treat your skin as if it was new born baby skin," says Pook. "If you're using retinol products then your new skin cells are performing at the surface all the time which is why your skin looks better - but you have to protect it from further damage."