Best face serums 2021: with Vitamin C, Hyaluronic acid, niacinamide, these are the best serums for great skin
Crammed with active ingredients, few skincare products will work to improve your skin tone as effectively as a good face serum. Here are nine of our favourites for 2021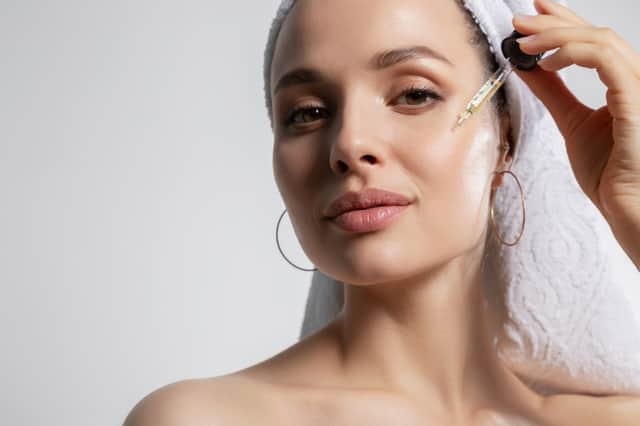 This article contains affiliate links. We may earn a small commission on items purchased through this article, but that does not affect our editorial judgement.
An often overlooked part of a daily skincare routine, serums can provide an extra barrier to protect the skin against, among other things, the drying effects of the cold weather. Whether you're looking for an anti ageing product, to reduce blemishes or simply inject a surge of moisture, there's a serum out there that'll work wonders. Here we take a look at a range of face serums, all available to buy online, to try this winter.
Do you have dry skin, or is it dehydrated?
One of the issues many of us face is not knowing precisely what skin complaint we are trying to combat. There are, however, simple ways to tell.
Dehydrated skin is skin that is lacking sufficient moisture, while dry skin is skin that lacks sufficient oil.
Does your skin appear slightly - forgive the term - wizened? Do you have many fine lines? Does your skin look it's best when you emerge from the shower, looking freshly (albeit temporarily) plump and full? Your skin is dehydrated, and requires added moisture. Look for ingredients like hyaluronic acid (great at delivering a wallop of moisture to the skin) and glycerin, a natural humectant. Of the products below, the SVR, Indeed Labs, Fenty, and Kiehls product will best bring freshness and fullness to your face.
By contrast, dry skin is prone to flaking, chapping, and roughness. It can often feel 'tight' if not thoroughly moisturised. A richer serum will help here - of the products below, we recommend the BareMinerals, L'Occitane, and La Mer.
When should I apply my serum?
A quick note for the uninitiated: serums are thinner and more viscous than creams. Apply to a freshly cleaned face, before you apply moisturiser on top, both morning and night. Serums will serve to treat the skin complaint, while the moisturiser will cosset and further hydrate.