Best air purifiers 2022: Do air purifiers work? Can they remove viruses, and which are the best in the UK?
They're hugely popular in sales, but will an air purifier help make your home healthier and safer? Our expert breaks down what they do, and which is the best for your household
Published 12th May 2021, 11:24 BST
Updated 31st Jan 2022, 14:25 BST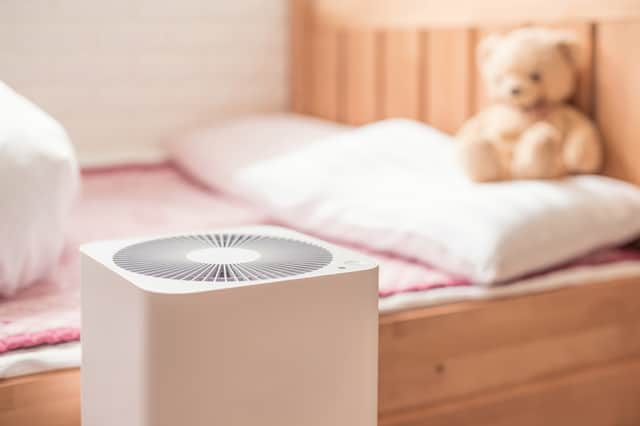 This article contains affiliate links. We may earn a small commission on items purchased through this article, but that does not affect our editorial judgement.
Whether that's sole reason to splash out on a model is up to the individual, but air purifiers really do excel at removing dust particles, smoke, pet dander, pollen, bacteria, mould, skin cells and other microscopic particles from the home environment. The models here do it automatically with zero intervention.
How do air purifiers work
Air purifiers suck the air from a room through a perforated outer shell before shoving it though a series of air filters. In most cases, the filter combination comprises three individual units.
The first filter is usually an outer nylon mesh which catches pet hair and large particles of dust. This filter should be cleaned on a regular basis using a handheld vacuum cleaner if possible.
The second level of defence is a carbon filter which usually consists of thousands of tiny black beads contained in a collection of separate honeycomb-shaped pods. This filter keeps the air smelling fresh and will need replacing after several months.
The final and most important filter is the HEPA (High-Efficiency Particulate absorbing Filter). This filter is made from a specialised plastic or fibreglass. The HEPA is the last line of defence – it's the one that deals with the smallest particulates – and this filter will also need to be changed after about six months use. Most decent models will also tell you when to change the filter.
Are air purifiers effective against COVID-19?
COVID-19 is at the lower end of a HEPA filter's range, so won't be 100% effective on a single pass. But if you run a HEPA system over a period of time, it can remove most viruses — 99.94 to 99.97%. Long enough exposure to the UV light in an air purifying device can disable some viruses, including COVID-19.
The best models are equipped with particle sensors and some include wi-fi connectivity for simple app control, air quality notifications and general stats. The great thing about sensor-equipped models is that they automatically react to the air around them.
Hence, if there are cooking fumes or smoke in the vicinity, the air intake fan will automatically ramp up to full speed until the sensor registers normality again, at which point the fan will reduce to a near-silent cruise.
What does PM and AQI mean?
PM stands for Particulate Matter and it's a number you often see on the display of air purifying units. Some models also display an Air Quality Index (AQI) that covers a range of different pollutants.
Most HEPA-equipped air purifiers will capture over 99% of impurities in the air and when they're detected, most air purifiers will let you know, sometimes with a number but usually with a graded colour scheme on the display that ranges from green (good) to red (bad).