Baby clothes UK: 12 best swimsuits for babies and toddlers for summer 2021
Cute, comfortable swimsuits for your wee ones, offering sun protection and easy fastenings for comfort breaks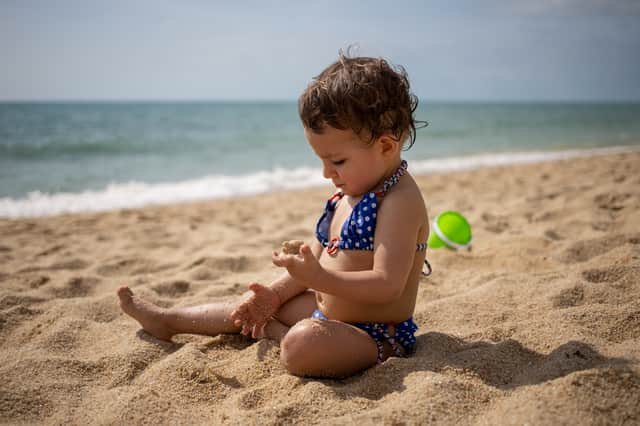 This article contains affiliate links. We may earn a small commission on items purchased through this article, but that does not affect our editorial judgement.
Summer is almost here, and for many of us that means it will soon be time for taking a break from work and enjoying some precious time with the family.
Whether you are planning a trip abroad to one of the green list travel countries, taking a staycation in this country or just spending a few afternoons at your local swimming pool, you need to make sure the youngest members of your family are ready to make a splash.
Babies and toddlers require a little more care and attention when you dress them for the pool than older children (plus ça change). Look for swimwear that offers UV protection - nothing will ruin a big day faster out than a child suffering from sunburn.
A further note - small children get cold in water much faster than adults, so make sure you have something cosy and fleecy to bundle them up in post splash-time.
Here are 12 of the best swimming outfits for babies and toddlers available to buy now.