Everything your kid needs to go back to school: the shopping essentials, from school bags, pencils, to bagtags
Whether your kid loves school or heads their with dragging feet, their return to the classroom will be eased if you provide them with some fun, useful back to school essentials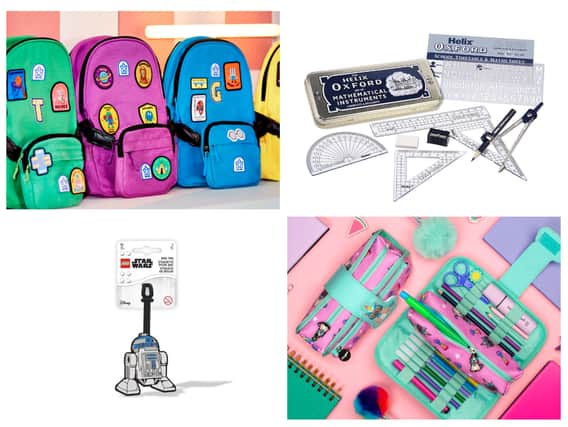 This article contains affiliate links. We may earn a small commission on items purchased through this article, but that does not affect our editorial judgement.
As the summer holidays move towards their conclusion, parents' stress levels are at their peak, exasperated by enduring weeks of child entertainment.
And before you're able to pack them off to school there's one more stressful task that needs doing: make sure they have everything they need for the new school term.
What are the back to school essentials?
A quick measure of how tall they've grown will set you up for any new items of uniform that need purchasing, but what about the other essentials that every kid needs?
To help ease the stress we've come up with a checklist of ten school essentials, with a product recommendation in each category. Depending on their age, you may need only a few of them. But even kids who have already been in school for a few years are likely to need items replaced due to loss, breakage or, more likely, a change in what is currently cool among their peers.
Before investing, consult with your kids so that each purchase meets with their approval, then get them in early, and at least some of the holiday stress will begin to lift before term time begins.
The back to school checklist, at a glance:
Read More