Best Aldi dupes 2022: top perfume, skincare, beauty, makeup, cleansing balm products from Lacura to le Creuset
There are few things as satisfying as finding a really, really good dupe - something every bit as excellent as the full priced version, just at a fraction of the price. Aldi is renowned for them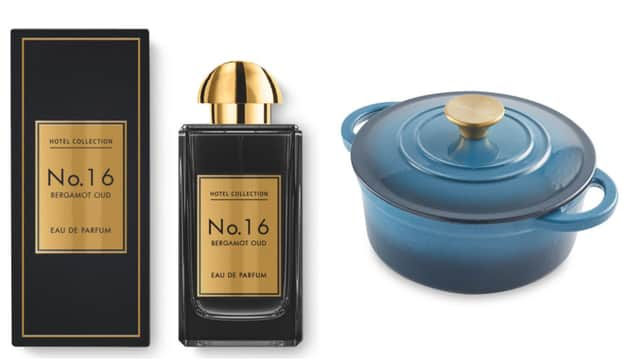 This article contains affiliate links. We may earn a small commission on items purchased through this article, but that does not affect our editorial judgement.
If you've never been to Aldi, you may not be aware of the famous 'middle aisle' - a sort of Narnia where wire baskets contain all manner of covetable, curious items, from pizza ovens, to beauty products, to waterproof trews.
For all its allure, however, the 'middle aisle' cornucopia has two issues - it can be dizzyingly difficult to negotiate, and often the best value products are out of stock in store.
That's where we come in. We've got the skinny on the best Aldi dupes - and you can order them all online.
What is a dupe?
A dupe or duplicate, in more common parlance, is referred to as a 'knock-off'. Though that feels like a pejorative term, given that dupes essentially mimic the standard and behaviour of the branded, full-price product it is emulating, but at a lower price point.
Aldi has become renowned for offering items that look, feel, function or smell very similar to some very popular items that are on sale from well known high street, and sometimes high end, brands - but for much less money.
If you love being in the kitchen then you'll know that Aldi offers a fantastic line of cast iron cookware, which is very similar to the Le Creuset cookware we all covet but may struggle to afford.
If you're big on beauty then you need to know about Aldi's award winning Lacura beauty range which has designed to help you look and feel amazing for less - including a knock-off of the £439 La Prairie Skin Caviar, using the same ingredients as the eye-wateringly expensive cult product.
Alongside this, they also have a range of beauty tools and fragrances that will help you look your best without blowing your budget.
If your favourite product is sold out right now keep checking back to this article as the supermarket does often re-stock, especially when goods prove to be popular.