Best dehumidifiers UK: keep your home warm and dry through winter, humidity low in summer, and reduce energy bills
During the winter months, homes can become damp and humid, but a dehumidifier can do wonders in keeping your house dry and warm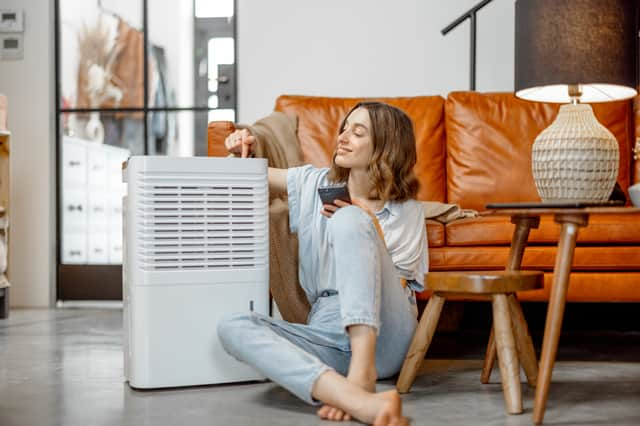 This article contains affiliate links. We may earn a small commission on items purchased through this article, but that does not affect our editorial judgement.
It's easy to spot a humid home: there are damp spots on the wall, frequent condensation on windows, or mould and mildew on surfaces. It's unpleasant, unsightly, and potentially damaging to your health to have a humid home.
Thankfully, there is a relatively straightforward, cost effective way to cut down on humidity and dampness: a dehumidifier.
What is a dehumidifier?
A dehumidifier removes excess water from the room, preventing mould, mildew and other issues that can harm your health and your home.
Dehumidifiers are easy to use, they aren't too expensive to run, and they are usually very quiet too.
There are a range of machines out there, so you can find something to suit the needs of you and your home, no matter what the size of your space or your budget.
How do dehumidifiers work?
Most dehumidifiers draw humid air in through an inlet using an internal compressor and fan. The air goes through cool coils that pull out excess moisture and condense it into the reservoir. Dry air is then circulated back into the room. This also warms the air as it happens.
How can a dehumidifier help me in my home?
A dehumidifier can help you and your home in different ways throughout the seasons.
In winter, it can aid you with your laundry drying as it will take all the water out of the air when you have to dry your clothes in home.
In the summer, it can make your house to feel less muggy because it will reduce the humidity.
Dehumidifiers also have an added health benefit; they can help allergy sufferers to manage their symptoms, as allergens, bacteria, dust mites, mould and more thrive in humid conditions.
Key signs it is time to consider a dehumidifier
Mould on walls, particularly in the ceiling or corners. Mould can spread and become toxic. This is particularly dangerous if you have respiratory issues
Mildew
Musty smells, particularly in closets
Condensation on your windows
Signs of water damage
Rotting wood.
How else can I keep my environment warm and healthy?
There are other ways to keep your house warm and the air in it clear and healthy this winter.