Ready your garden for spring with one of these gorgeous gazebos - the best garden gazebos UK 2022
Spring is a few short weeks away - time to ready your garden for entertaining with one of these stunning, practical gazebos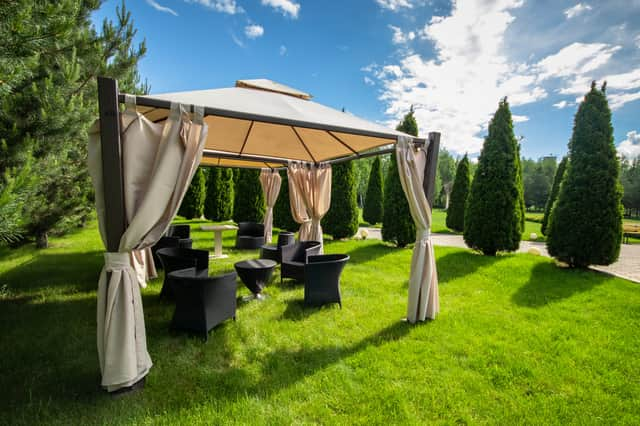 This article contains affiliate links. We may earn a small commission on items purchased through this article, but that does not affect our editorial judgement.
Perfect for alfresco dining, drinking or chatting, a gazebo is a great way of making sure you and your guests are protected from the elements.
Even on the most glorious of summer days, you will find a gazebo provides welcome shade and protection from the constant heat of the sun which we all know can become overwhelming.
If you're unlucky enough to get caught in the rain or wind then a gazebo can provide much welcome shelter too.
If you have garden furniture, or are cooking on a barbeque and the rain comes unexpectedly then a gazebo wil also help to protect these things and ensure they are not ruined - as long as you make sure the gazebo itself is waterproof.
A gazebo will also give you some privacy in your own garden, which could be particularly useful if you have an outdoor hot tub or have a garden which is over-looked by all your neighbours.
In short, gazebos have lots of uses and are a great addition to any outdoor space. There are permenant ones available which will become a style feature all year round, or pop-up ones will can be assembled and disassembled as required.
You'll even find some that have some built in extras, such as a bar or seating- if you're happy to pay for it.
Gazebos are available at every price point from around £50 for a budget option, all the way up to over £2,000 for a more luxurious option, depending on material and size.
We've picked out some of the best gazebos that are available to buy right now below.