Best kids' bikes UK 2022: how to pick the right children's bicycle for any age or height, our favourite models
From Halfords, Evan's Cycles and Decathlon, we've found the best bikes for children 2022, from toddlers to pre-teens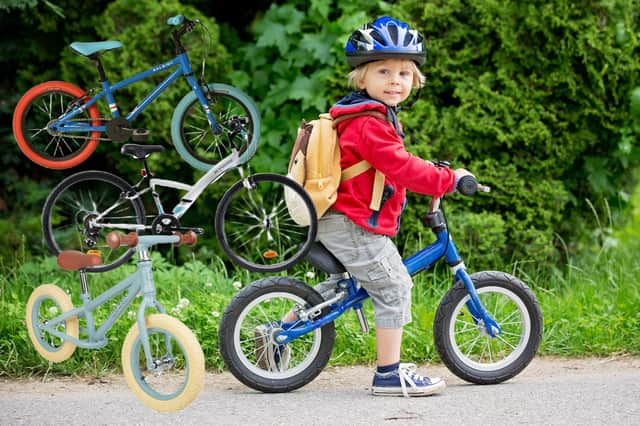 This article contains affiliate links. We may earn a small commission on items purchased through this article, but that does not affect our editorial judgement.
What should you consider when buying a children's bicycle?
Lamentably, it's not the colour scheme or whether there are decorations on the spokes. More practically, you need to consider your child's height, age, and ability as a cyclist.
When looking at the bikes themselves, take a note of its weight. Heavier bikes don't handle as well. There's a correlation between the cheapest bikes and the heaviest, making the most compelling argument for spending a little more.
Best children's bicycles at a glance:
What size bike should you purchase for your child?
Don't fall victim to the fallacy of buying a bike that's too big for your wee one with the rationale they'll 'grow into' it. An oversized bike is difficult (and dangerous) to steer and handle.
To determine the right wheel size for your child, measure their height, then choose the corresponding wheel size on the below table: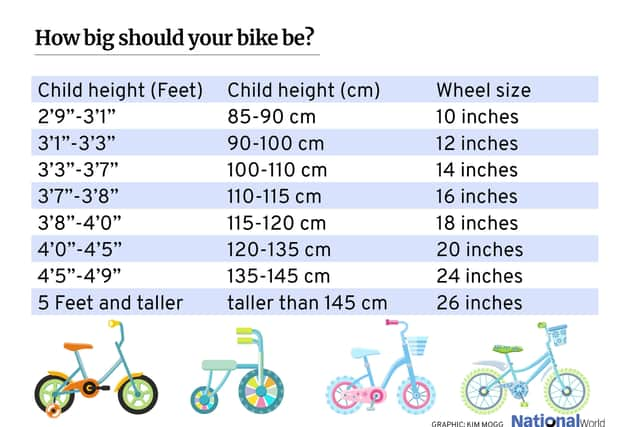 If your child measures more than 145 cm, choose a 26-inch wheel.
1-5 years (toddler and preschoolers)
For younger children, a balance bike is a smart choice. These simple bikes allow children to 'pedal' the ground with their feet - the bike itself has no pedals or gears.
It allows the child to familiarise themselves with balancing while in motion and sitting in a saddle. It makes the transition to a pedal bike as they grow smoother (and may mean you can skip using stabilisers then).
What do I need to spend?
It is worth paying for a decent bike, as a cheap bike will make learning to cycle terribly difficult and may serve as a deterrent.
If you're thinking "yes, but it's only for a small period of time - I don't want to spend too much" - you are buying a moving vehicle for your child, however slow they'll go, it's worth safe-guarding them by buying quality.
Consider organising a bike swap with fellow parents with differently aged/sized kids if you can, to get the best wear our of a bike.
You don't have to spend a fortune, but a decent small bike is going to start at around £130 (for 12-inch wheels) and increase incrementally as the bike size increases. 
When you get to teenagers' bikes, the addition of gears means the prices jump considerably - close to what you'll pay for an adult bike. The argument can be more easily made then (depending on growth spurts) to buy an adult bike.
Are stabilisers worth it? 
Frankly - stabilisers will inhibit your child's learning, as it takes away any impetus for them to learn to balance.