Best multi tools for camping UK: leatherman or a swiss army knife? Expert reviews of the Wave+ to Victorianox
Headed off camping, or odd jobs around the house? An excellent multi tool can help with a host of tasks - here are the best of the current bunch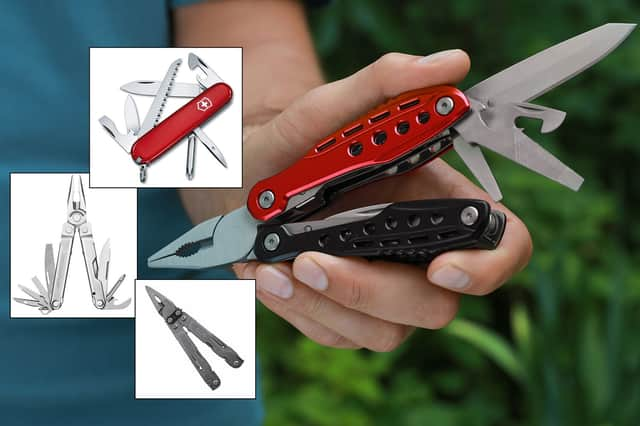 This article contains affiliate links. We may earn a small commission on items purchased through this article, but that does not affect our editorial judgement.
When out in the wild, you never know when a situation calls for a tool that you wouldn't pack by default.
Whether it's opening packets of food, carrying out a repair, attending to a medical emergency or something altogether far less serious, a good multitool, if used properly, can in many situations be your best friend when out and about.
Carrying separate knives, pliers, screwdrivers and other handy tools with you when you go camping or on an adventure can be tedious and a hassle at best and at its worst a bit of a liability.
They need to be stored, carried and looked after properly, and for many of us we simply don't have space to fit them all in when we go out into the wild.
This is where a multitool comes in - they tend to feature a number of different tools in one handy package, and offer a great deal of versatility to allow you to carry out a number of different tasks seamlessly.
Best leatherman and multi tools at a glance
What to look for in a multi tool
Useful they may be, but there are a few things to think about. Firstly, the size and weight of the tool needs to be small enough to carry around in your pocket or on your belt.
Secondly, think about what you need the tools for and make sure you pick the right combinations and amount of tools available.
Thirdly, think about ergonomics - there are some great multi tools out there that don't quite measure up to standards as they can feature confusing layouts and tricky opening procedures. Do a little research, and you can be sure of a multitool for life.
Get kitted out for your hiking and backpacking adventures.
Here are the best multitools we've tested on the market at the moment.