Best portable BBQs UK 2023: small gas barbecue grills including bucket and camping barbies
We look at light, small, portable BBQs from Weber, Outwell, Vango and more, to allow you to enjoy smoky grilled flavours while camping, at the beach, or in your backyard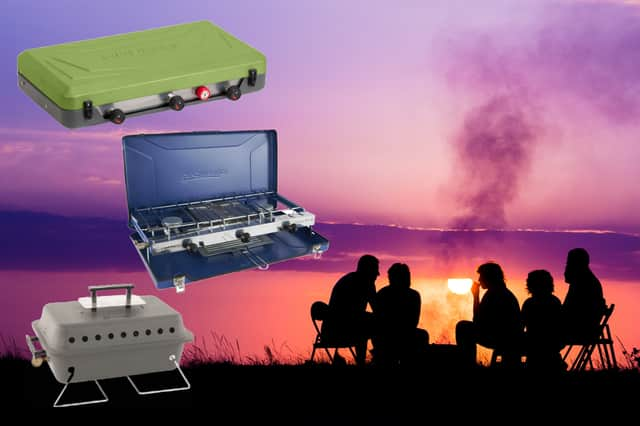 This article contains affiliate links. We may earn a small commission on items purchased through this article, but that does not affect our editorial judgement.
Cooking outside is a sensory experience, and there's very little that feels as good as the slow sizzle of food on the BBQ. Big BBQ setups, however, can be somewhat cumbersome, and very few make it further than the outdoor decking, patio or lawn space. What if you could purchase a high-performing and easy to use BBQ that you could take with you wherever you go?
Luckily, you can do just that, and whether you're wanting to head to the fields, festivals, beaches or campsites, these portable barbecues fit the bill perfectly, being easy to carry, lightweight and simple to slip into camping or expedition setup.
What should I look for in a portable BBQ? Propane or butane gas?
When looking at the right portable BBQ for you, there are few things to consider. Bear in mind that regulators and gas have to be sold separately, so pay careful attention to the fitting, attachments and whether your BBQ runs on propane or butane, or both.
Larger gas bottles add weight significantly, so if carrying ability is your number one priority, it's worth looking at options that can accommodate smaller canisters.
Can you get a foldable portable BBQ?
Foldability is another one to watch out for - many of the barbecues we've featured have sturdy, folding legs, but if you're cooking for large numbers it may well be worth testing the robustness and durability of your BBQ setup when you add weight.
What do portable BBQs weigh?
And of course, the definition of 'portable' changes dramatically from person to person and from situation to situation, so take some time to assess what you really need your setup for - we've tested a range of options here but the weights on even portable, travel setups can vary from as little as 2kg to as much as 30kg.
Best portable barbecues at a glance
Which is the best portable BBQ?